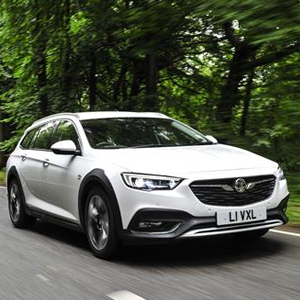 The latest addition to the all-new Insignia range, Vauxhall's all-wheel drive Insignia Country Tourer, is on sale now priced from £25,635 on-the-road.
The Country Tourer is more spacious and considerably lighter than its predecessor, thanks to an all-new architecture, and comes with a wide range of innovative technologies. With all-round black protective cladding and silver front and rear skid plates, the newcomer has a tough and rugged off-road appearance.
Sitting at the top of Vauxhall's passenger car range, the Insignia Country Tourer will compete with rivals including the Volkswagen Passat Alltrack and the Audi Allroad.
"The Country Tourer takes the Insignia story a step further. With its all-wheel-drive capability, raised ground clearance and rugged appearance, it adds another important dimension to the new Insignia range," said Stuart Harris, Vauxhall's Head of Carline Brand.