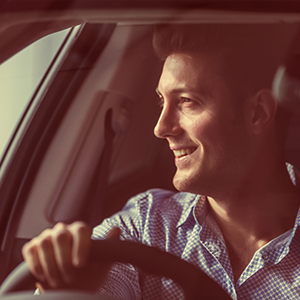 Leading insurance broker Footman James reveals how to get the best out of classic vehicle insurance. 
Discovering valuable insights into your insurance can prove beneficial to saving you time and money, and can help ensure that you are efficiently covered in the case of an incident.
When insuring your classic with a specialist there are generally two main rating factors compared to insuring a modern vehicle where there can be considerably more. Understanding these factors can help simplify your insurance process and give you a greater perspective into what insurers consider when taking out a policy.
What is a classic
When taking out insurance with a specialist broker, you first have to reflect on whether your vehicle is in fact a classic. At FJ we base this generally on a rolling 20 year cut off (it is important to note though that even if a vehicle is 20+ years old it doesn't 100% guarantee that it is a classic) with certain exceptions such as high value prestigious models based on how they will be used – this is the key factor in classic insurance.
There are two key rating factors of a classic policy and they are the annual mileage and its value, what defines a classic from insurance perspective is based more around lifestyle than age of vehicle or historic status. However, there are a number of other factors considered for a quote to be delivered. A drivers age is also important with owners generally between the ages of 25 and 75, Footman James do offer policies for 17 year olds with an unlimited upper age, however for cover to be obtained it is subject to owners meeting certain criteria. Generally speaking, in the market, younger and older owners may find it more difficult to obtain cover or for it to be more expensive.
Pieter Bolton, FJ's underwriting manager explains how an owner's lifestyle such as usage and club membership may impact the boundaries of cars recognised as a classic from an insurance perspective, "At FJ we have started to offer cover for future classics- cars that may only be a few years old- that are built like traditional classic policies. If the owner attends shows, has car club or forum memberships and has a limited annual mileage, why not consider them for a classic policy?"
Time on the road
Exposure to risk is arguably the biggest risk factor, this exposure is most closely related to time on the road driving your classic – your annual mileage!
In other words, the lower annual mileage you do, you may see a reduction in premium. It is vitally important though that owners provide accurate information to avoid any invalidation of cover.
Generally, brokers offer a choice of mileage options, Footman James start with the lowest annual mileage at 2,000 miles. This can be increased to 3,000, 5,000, 7,000 and 10,000 miles, but expect a jump in the premium the higher you go. 10,000 miles a year equates to circa 200 miles a week and viewed as an everyday drive. A car's exposure can also be influenced by the number of drivers you have on the policy. The more drivers on the policy the greater the risk.
Pieter Bolton commented, "If you are lucky enough to own more than one vehicle then ask your broker about the possibility of a multi vehicle policy. With a multi-vehicle policy you may see a saving on your premium. Ideally to see a greater benefit you can assume that the more cars you cover on a multi-vehicle policy with one driver then the more this may reflect in the premium".
When it comes to vehicles' value a general rule is that ratings rise in a straight line with the value of a car. Agreeing the value of your car provides some comfort in the event of a total loss claim. At Footman James you can obtain a hassle-free agreed value as long as your valuation is representative of the make/model; if of a greater value you may require an independent valuation.
Be honest
It is easy to make an honest mistake when taking out insurance, but these little hiccups can invalidate your cover. Pieter Bolton stated that "The biggest thing is to ensure that your classic is valued correctly. Values are rising for many makes and models, so assessing your vehicles value on an annual basis is crucial." For just £10, FJ offer customers the option of an agreed value. This is where FJ and the owner agree on a fixed value for the insured vehicle when the policy is taken out. In the event of a total loss, FJ will reimburse you the fixed amount that was agreed at the beginning of the policy (minus the policy excess).
Modifications
Anything perceived as enhancing performance or increasing the risk of theft, such as modifications, can have an effect on your premium. Not declaring may deem the policy void, even the smallest modifications should be mentioned, let your insurer know if you've had a respray, fitted alloys or even a new stereo as all of these may increase the risk of theft.
In terms of safety related changes such as power disc brakes and rear seatbelts, although unlikely to increase the premium, it is always important to let your insurer know.
With many policies, customers gloss over what they use their vehicle for or are simply unaware of what their policy covers. An example of this could be taking your vehicle to work. Driving to your place of work on a couple of sunny days' counts as commuting, with Footman James you can purchase 'Drive to Work' cover for a flat rate of £20 (whatever your classic) as part of the FJ+ cover options.
Overall, it is always best to be safe than sorry. Let your insurer know each detail to ensure that you are adequately insured in the event of an incident.
Footman James offers owners the ability to build on their standard policy to meet their motoring needs, available cover options include;
• UK Breakdown – £50
• UK Breakdown with Homestart – £70
• UK & European Breakdown – £55
• UK & European Breakdown with Homestart – £75
• European motoring, 90 days (35 days as standard) – £60
• Drive to work – £20
• Wedding Hire (5 weddings) – £50
• Track Day (1 track day) – £60
• Driving other Classics – £10
• Nil Deduction Salvage Retention (Ex>£50k) – £15
• Excess Protect £150 – £15
• Non-Standard Audio, £2k in value (£750 as standard) – £50
• Agreed Value (to any sum) – £10