Britain's hardworking white van drivers are pocketing weekly cash prizes thanks to The Drivers' Lottery, simply by driving better.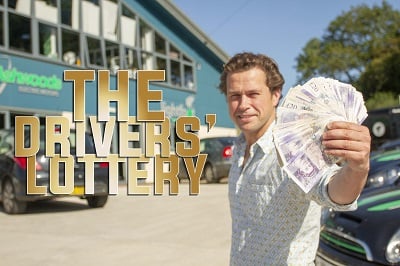 The fast-growing prize draw is the creation of Devon-based tech firm Lightfoot and aims to improve road safety, reduce vehicle emissions and save fuel by rewarding drivers with the chance to win while they work.
It works alongside Lightfoot's clever connected technology which provides live driver coaching and a rewards-based smartphone app to check-in on performance and compete with other drivers.
In the past year alone more than £50,000 in weekly cash prizes have been paid out to drivers using Lightfoot in their company cars and vans. That pay-out is set to treble this year.
The odds of winning are an incredible 1-in-10 and there is no limit on how many times a driver can win. All they need to do is keep driving well.
Employers win too, with Lightfoot's better drivers slashing their fuel bills and contributing to carbon reductions. Safety rates and staff retention improve also.
Entrepreneur Mark Roberts, the founder and CEO of Lightfoot, said: "Lightfoot makes a massive impact by turning drivers on rather than turning them off.
"We launched the Drivers' Lottery as part of our strategy to reward and incentivise drivers to drive better and the results have been incredible.
"Almost half of all Lightfoot users enter the lottery each week and the vast majority (80%) have already won cash prizes.
"As more and more businesses sign up to Lightfoot, The Drivers' Lottery will grow, and the prizes will get bigger."
Mark added: "There are so many benefits for a business when its drivers perform better behind the wheel.
"With Lightfoot they gain big savings in fuel spend and cut emissions while also rewarding their drivers and keeping them happy. It's a win-win."