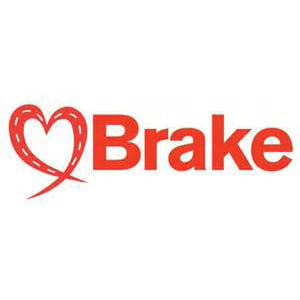 Brake, the road safety charity, is delighted to announce the date for its annual Police Family Liaison Conference. This crucial event will be held in Birmingham on Thursday 12 October 2017, and offers an essential professional development opportunity to all traffic FLOs, emergency services workers and victim support professionals.
This Police family liaison following a road death or serious injury conference is a key event in Brake's calendar of professional training opportunities, and brings together forces and officers from across the country. Delegates at this conference will be provided with a unique opportunity to discuss case studies, new developments and all the latest updates in best practice.
Thanks to generous funding from sponsors, a limited number of free places at the conference are available for police officers.
Topics covered at this event will include a discussion of self-help and wellbeing for FLOs, and attendees will also be provided with the opportunity to learn from a case study, delivered by a police force. Speakers for this crucial event will be confirmed shortly.
This conference provides an excellent opportunity for support professionals to engage in national level dialogue, and to discuss a range of case studies and developments.
Attendance at this event offers a unique networking opportunity, and a great chance to consider developments in support available for people who have been seriously injured or bereaved by road crashes.
Jack Kushner, victim support events and marketing officer at Brake, the road safety charity, said: "FLOs play an essential role in supporting families who are in their most vulnerable state. In the aftermath of a road crash, the role of the FLO is vital in helping families cope. At Brake, we are very proud of the relationships that we have developed with FLOs and forces across the country, and are delighted to be able to support FLOs in their role through the provision of training and resources. This conference will bring together FLOs, victim support professionals and healthcare workers to discuss best practice, and we would urge all emergency services workers to attend this essential event."