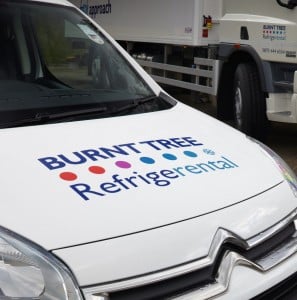 HEADLINE: Refrigerental to sponsor awards
Burnt Tree's Refrigerental arm will sponsor next July's 29th annual Motor Transport Awards, it has been revealed.
The company will also sponsor the brand-new category of 'Temperature Controlled Operator of the Year'.
Neil Murphy, General Manager at Refrigerental, said: "When the organisers told us of this new category, it made perfect sense for Refrigerental to sponsor the award.
"It is a perfect fit for our exciting new temperature controlled rental business and we look forward to being part of the judging panel and reviewing the entries."
This year, more than 1,600 guests attended the awards ceremony, which are dubbed as the transport industry's 'Oscars'.
The Awards celebrate the achievements of the industry and recognise innovation, outstanding service, efficiency and quality.
They are judged by an independent panel of experts drawn from the industry.