Stolen vehicle recovery expert, Tracker, is revealing a spike in the theft of Range Rovers in the last 3 weeks, with over 30% of all stolen vehicles it has recovered in March to date being a Range Rover. The news comes as police forces in London, Essex and Hertfordshire have reported making nine arrests as part of an ongoing case involving £1.5million worth of Range Rovers stolen by an organised crime group*. The gang is believed to have used the "relay attack" method to steal more than 70 valuable Range Rovers which were then sold on to unsuspecting customers.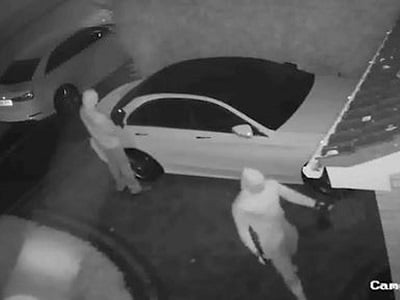 Tracker recently put the spotlight on thieves targeting Range Rover over and above any other make of vehicle, with the Sport, Vogue and Autobiography accounting for the three top spots of its 2020 Most Stolen and Recovered League table. The Land Rover Discovery, Range Rover Evoque and Land Rover Defender also make Tracker's top ten, with these six models alone accounting for 37% of the total value of all stolen cars recovered by Tracker last year.
Clive Wain, Head of Police Liaison for Tracker, commented: "Range Rover and other Land Rover models have always featured in our top ten most stolen and recovered league table in the last 10 years, but figures are rising sharply. Car thieves are largely stealing to order, often shipping them abroad or stripping them for parts in a chop shop to meet the growing demand for spare parts. We encourage owners to use traditional visual deterrents such as crook locks and wheel clamps to deter criminals and protect their car, however in the event of a theft, stolen vehicle tracking technology will significantly help police quickly close the net on thieves and return the vehicle to its rightful owner."
In 2020, 93% of all vehicles stolen and recovered by Tracker were stolen without the owner's keys. Thieves use sophisticated equipment to exploit keyless technology by hijacking the car key's signal and remotely fooling the system into unlocking the doors and starting the engine – otherwise known as a  "relay attack". Owners can protect their vehicles against relay attacks by keeping their keys away from doors and windows near the parked vehicle, preferably storing them inside a metal container or specially designed signal blocking pouch when not in use, to prevent thieves scanning and intercepting the fob's signal.
Detective Constable Tom Jenkins said of the arrests*: "For many months, we have been working tirelessly behind the scenes to build evidence against the Organised Crime Group we believe to be responsible for the theft and fraudulent resale of at least 70 high-value vehicles to enable us to make our arrests. I hope this shows the community that we take this crime type very seriously, and we will do everything in our power to bring those responsible to justice."
Tracker is the only SVR provider offering vehicle tracking systems that are supported nationwide by UK police forces. Tracker SVR solutions work like an electronic homing device. A covert transmitter is hidden in one of several dozen places around the vehicle. There is no visible aerial, so the thief won't even know it's there. The combination of VHF with GPS/GSM technology, unique to Tracker, makes its units resistant to GPS/GSM jamming, confirming Tracker as a superior security defence against determined thieves.
Tracker's 2020 Stolen Vehicle Recovery Data
---
* Source: www.telegraph.co.uk/news/2021/03/17/seventy-range-rovers-high-end-cars-worth-15m-stolen-crime-gang/amp/