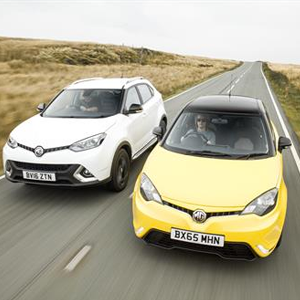 The temperature wasn't the only thing soaring in July, with MG Motor UK making headway throughout the month. The Longbridge-based business not only registered a total of 305 new cars across July (an increase of more than 4% year-to-date compared to 2016), but an additional five new dealerships joined the network.
The latest stats confirm MG's strong year-to-date growth can be attributed to network expansion and development. This stands in contrast to the subdued new-car market, which was down by over 2% in the first seven months of 2017 compared to 2016.
These impressive results are complemented by MG's growing dealer network, with five new outlets across the UK recently going live. These include MG Nottingham, Clearwater Cars in Gloucester and Meadens MG in the New Forest. The latest additions serve as testament to MG's commitment to expanding its network, with the business expecting to have almost 90 dealers in place across the UK by the end of this year.
Matthew Cheyne, Head of Sales and Marketing at MG Motor UK, commented: "July's MG registration figures are incredibly encouraging and continue our consistent growth across 2017.
"This upward trajectory is also thanks to our growing network of dealers nationwide. This is further evidence that both dealers and customers appreciate our simple no nonsense approach to retailing."
"We have ambitious plans to push our figures even higher as we move toward the end of the year, and with the launch of our brand-new MG XS just around the corner, we're confident we can achieve this."