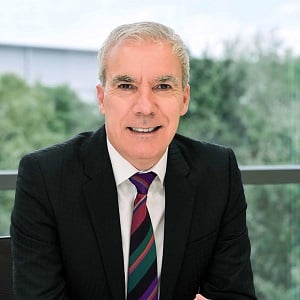 Suzuki is very pleased to announce an important industry award from Autocar magazine for Dale Wyatt, Director of Automobile for Suzuki GB PLC. Dale was presented the 'Outstanding UK Leader award' at their awards evening held last night at Silverstone.
Dale was chosen by the judges for his efforts in leading Suzuki to strong sales success in the UK in recent years with the achievement of an all time record of 40,340 units last year and also for being instrumental in a major increase in awareness of the Suzuki brand.
Wyatt has a large amount of industry experience having started his automotive career in the the early 1980's with dealer and manufacturer time covering numerous senior roles prior to becoming Director of Automobile at Suzuki in 2015. Commenting on the award, Wyatt said:
"I am very honoured indeed to receive this recognition from Autocar, however this award is only made possible by having a great management team supported by our enthusiastic committed employees, it really is an acknowledgement of great teamwork.
Additionally, we have a very positive relationship with our network and let our dealers express themselves, it's all about trusting people and giving them mutual respect. I've done the job and it gives me an appreciation of their world. I believe this insight across our company has helped us achieve robust growth in the UK with a 5.7 per cent increase last year in a challenging market and a 100 per cent increase in our new car sales since 2012".
Editor of Autocar, Mark Tisshaw comments: "Many congratulations, not only has Wyatt succeeded in building a successful dealer network, but he's also transitioned the brand from a small car specialist to one that now has three SUV's in its portfolio – no small feat. If market conditions allow, Suzuki has a grand plan to sell 50,000 cars annually or have roughly two per cent of the National industry share within the next three years."
Suzuki is the eighth largest car manufacturer in the world with sales in 2017 of 3.22 million units equating to 8,832 cars sold every day. It launches its new Swift Sport model next month followed by an all-new Jimny compact SUV early next year.