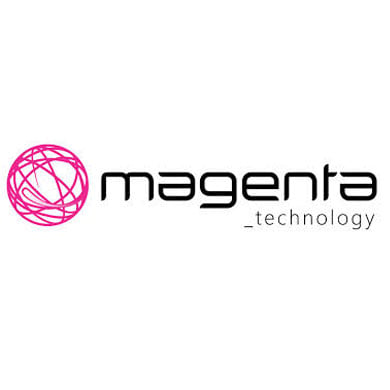 EXHIBIT: Magenta at CV Show
Magenta have officially unveiled their next-generation Maxoptra solution for logistics, distribution and service businesses.
Revealed at their first-ever Commercial Vehicle Show, the new version of Maxoptra is an integrated and scalable solution which offers built-in routing, scheduling, and tracking optimisation.
The cloud-based subscription solution has been designed in close collaboration with numerous distribution and field services organisations, with Magenta claiming the 'easy-to-use' platform 'simplifies the complexity of increasing customer demand for the delivery of goods and services'.
Anton Dmitriev, CEO of Magenta, said: "Distribution and service companies will experience new levels of easier integration between Maxoptra and a client's Order Management System or portal through our new APIs.
"Magenta is here to help customers replace older systems and wasteful paper processes with cost-effective PDA solutions and real-time tracking technologies."
Magenta claim the solution, while aimed at fleets of all sizes, is best suited for business with fleets of 5-10 vehicles, with such SMEs ideally growing with Maxoptra.
The company added that the platform is 'an effective tool for growing businesses', and the new version enables clients to make better decisions faster to deliver higher levels of customer satisfaction.
New features include the integration of Gurtam, a new GPS/GLONASS provider, which enables Maxoptra to run a real-time track and trace analysis for any type of the 147,000 tracking devices connected to the Wialon cloud hosting service.
A new Track/Trace map, 'Collection' attribute – which can be set for an order, with the automated scheduler considering the weight and volume when sequencing collections in a route – and onboard time limit, are also included.
Dispatchers will now also be able to set up multiple delivery windows for a consignment, with Maxoptra calculating the best day for single or multi-day orders.