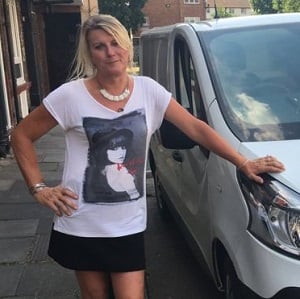 A transgender woman, who worked as a van driver for a 'gig economy' firm is bringing a discrimination claim against a London-based courier company, it's been reported.
The claimant, Hayley, alleges that she was "harassed and bullied" on the basis of her gender reassignment. It's believed to be the first case of its kind to test LGBT+ rights and discrimination in the gig economy.
Until January, Hayley worked at Gnewt Cargo, where she was classed as an independent contractor, running her own business. Independent contractors are classed as sole traders, freelancers or professionals and so have no set boss or employer. For this reason, they also have no employment rights.
Her case will likely depend on that classification and whether a tribunal will interpret her employment status as a 'worker' or 'employee'. Both of these terms have strict legal status which governs what employment rights a person is entitled to.
'Worker' status – an intermediate legal status between 'independent contractor', and 'employee' -has become a key test for cases concerning employment rights in the gig economy. Judgements to date have looked to the nature of the relationship between companies and those who carry out work on a case-by-case basis. As of yet, no court has taken steps to set a legal precedent in these kinds of cases.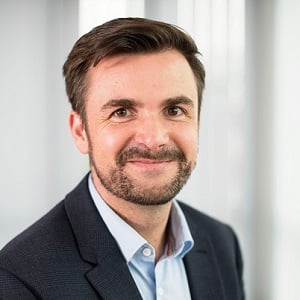 Philip Richardson, head of employment law at national law firm, Stephensons, said the case adds a new legal dimension to the already complicated debate around the gig economy:
"The issues and allegations surrounding this case are complex and sensitive in nature – however, the crux of the legal argument is relatively straight forward. It will be for a tribunal to decide whether Hayley has a right to make a claim against her employer or not.
"We've already seen examples where couriers in the gig economy have successfully won recognition as workers, including cases involving City Sprint and Addison Lee. However, much of the debate around the gig economy has focussed on monetary rights to benefits such as holiday pay, pension and the national minimum wage. This case takes things further by highlighting the lack of protection for so-called 'independent contractors' against discrimination in the workplace.
"The world of work has changed immensely in the past few decades and the law has not kept pace with the development of the gig economy. The Employment Rights Act dates from 1996 and the law around classifying a worker is even older, going back to the 1800s. This, undoubtedly, has made the rise of the gig economy that much more difficult to legislate.
"However, as these cases become more common, the pressure on the government to solve that issue and introduce clearer legislation in relation to gig economy workers will continue to grow."