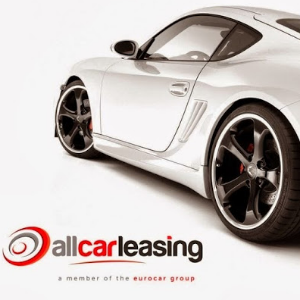 City cars will have a 45% share in the new car buying market by 2020, according to an industry analyst, and this type of car has doubled in sales in just 2 years, leading to the conclusion that its popularity so far has been predicted to continue.
It's no surprise that these statistics have arisen as over the past half a decade the recovering car market, economy and consumer trust in car makers has given way to a new kind of motoring, and one that looks set to grow further.
One factor that helped the City car gain momentum some years ago was high consumer interest in money saving techniques including having cars that are cheap to run as well as cheap to buy, in turn increasing the availability of these types of cars and so the diversification of them including the improvement and quality of the interiors to match bigger vehicles.
Neil King, an auto analyst has explained the rise as prominent, saying,
'the doubling of sales in the Mini (aka City) car segment over just 2 years is of particular note, not only because of the sheer explosion in demand but because it accounted for a record share of the market in 2013'.1
Urbanisation has also been a pull factor to increasing sales in small cars as commuting distances decrease, space for larger cars becomes minimal to non-existent in some cities and the low emissions of most makes means lower charges to pay in congestion zones or in green areas, meaning the city car became a convenient option rather than a last resort.
What has also seemed to have benefited from apparent re-urbanisation in some cities are various businesses that require a vehicle to travel to different sites, offices and locations to carry out varying work tasks that are a continued part of the job. Some of these businesses could be Recruitment Consultancies, Estate Agents, Property Surveyors or Area Managers and who through the use of a small, economical and stylish car they are able to give the right impression to customers and clients alike, while fulfilling business needs.
All Car Leasing are a car leasing broker specialising in leasing low-cost city cars to businesses throughout the country, such as city-centre based Estate Agency branches that benefit hugely from the use of small yet comfortable and cheap to run cars like the Toyota Aygo hatchback. Their current special offer starting from just £69.99 per month has attracted new and sometimes niche businesses to lease one of these city cars.
James Buttrick, eCommerce Manager at All Car Leasing said,
"We have seen a major uplift in the number of businesses taking out leases against city cars because of their effectiveness to help staff get from A to B quickly and economically. In particular, we've found that those businesses that operate in the city seeking a vehicle that is easy to park and doesn't incur huge congestion charges are hugely popular."
Whatcar have voted the Toyota Aygo as one of the Top 10 city cars to have in the UK, saying, "The Aygo from Toyota is one of the most stylish city car options, and it's cheap to run. Add that to a very nice interior and an easy touchscreen infotainment system and it's easy to see the Aygo on your driveway" or parking bay.
Another benefit to leasing a city car is that as city councils and residents seem to become more aware about air pollution and move towards car clubs and improving public transport, a car lease term would be up to 4 years long, so if the home city of a business imposed public transport only or higher congestion charge in the future, then the business could evolve to a new method of transport for its employees without the hassle of having to sell their existing fleet, potentially saving time and money.