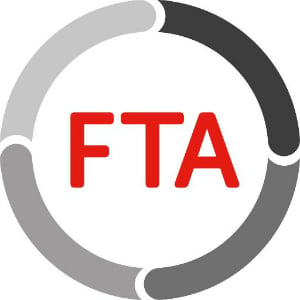 The Freight Transport Association (FTA), the UK's largest membership organisation in the freight and logistics sector, has urged the Prime Minister to convince the newly elected French President of the mutual benefits of preserving the Le Touquet Treaty.
The treaty is instrumental in preventing unnecessary congestion occurring at Britain's ports, and ensuring the continued movement of goods between the UK and continental Europe with as little delay as possible.
The warning comes after new French President, Emmanuel Macron, indicated that he may consider scrapping the treaty, made in 2003, which would see immigration controls moved from the French coast to the UK.
"The repatriation of border controls to the UK from France would have disastrous effects on the UK's logistics industry, as well as on general traffic through the Channel ports," says Pauline Bastidon, FTA's Head of European Policy. "The Port of Dover has insufficient space to accommodate additional immigration checks – implementing such a change on UK soil would severely disrupt the cross-Channel flow of goods. At the current levels of activity, it would mean that supply chains are slowed down, with lengthy delays for both passenger and freight transport. This could, in turn, be catastrophic for just-in-time supply chains and cargoes of a time-sensitive nature, such as perishable goods.
"There is also the risk of giving the impression to people smugglers that the French border is now 'open', which could lead to a return of large numbers of migrants heading to the UK. This would increase the safety risks for drivers, who would once again see their vehicles targeted as they approached the Channel ports. Currently, checks are undertaken before trucks leave the Continent, removing stowaways before the vehicles board ferries or enter the Channel Tunnel. Removing this possibility would also place operators in a difficult situation and make them even more liable for the heavy penalties imposed by UK Border Force when stowaways are found on board vehicles.
"Every year, around £119 billion worth of trade passes through the maritime Calais-Dover route. Moving immigration controls would disrupt this valuable trade lifeline and cause significant delays on both sides of the Channel. We urge both governments to maintain the status quo, in order to protect cross-Channel trade which is of vital importance to both the UK and France."