Land Rover Defender Thefts In Top 10 List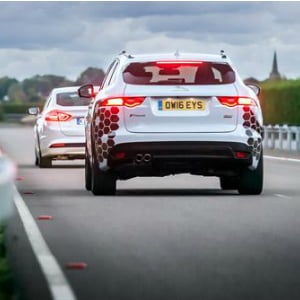 According to the latest figures from TRACKER (part of the Tantalum Corporation), the Land Rover Defender has entered the Top 10 Most Stolen and Recovered league table for the first time in 2016. TRACKER reveals a 57% increase in the number of Land Rover Defender thefts from 2015 to 2016, confirming a rise in demand since its production stopped in January of last year.
Police in Essex recently assisted TRACKER in the successful recovery of a stolen Land Rover Defender in just four hours after it was taken from the owner's driveway. Mr Sammons woke up to find that his Land Rover Defender, worth £8,000, had been wheeled off his driveway by thieves without the keys. Fortunately, it was fitted with TRACKER's stolen vehicle recovery (SVR) technology and once the device was activated, Essex Police and the Port of Tilbury Police tracked the silent signal to a garden in Grays, where they made an arrest.
"I was so relieved when I heard that my Land Rover had been found, as I was extremely doubtful that I would ever see it again," explains Mr Sammons. "I can now fully appreciate the use of the technology as a safety measure and have recently had my other car fitted with the device."
Commenting on the recent increase in Land Rover Defender thefts, Andy Barrs, Head of Police Liaison at TRACKER, comments, "The fact that we have seen the number of Defender thefts double this year compared to 2015 shows just how popular these cars have become, particularly since they are no longer in production, making them a major target for organised car thieves.
"Additionally, Land Rover Defenders are popular second cars meaning they are often parked on driveways or stored in garages most of the time, making them sitting targets for thieves. Luckily in this case Mr Sammons had a tracking device fitted so police were able to locate the vehicle very quickly. The Defender had already been fitted with new wheels, so was probably about to be cloned under a new identity and sold on to an unsuspecting buyer or shipped overseas, so it's fortunate Mr Sammons fitted one of our unique VHF tracking devices."
Related Stories