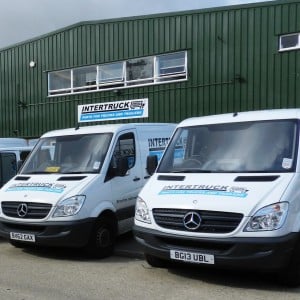 EXPANSION: Intertruck in £1million investment
Commercial vehicle parts dealer Intertruck are aiming to build closer relationships with customers following a £1million investment in their sales infrastructure.
The company have recruited more than 20 people in the past year, enabling the business to work more closely with customers and help improve efficiencies.
Intertruck now boast a total of almost 3,000years' service experience within the industry.
Graham Roberts, Managing Director at Intertruck, said: "Within the industry, the customer is not only looking for the right product at the right price, they are looking for a greater level of customer service and direct face-to-face contact with the company.
"It is vital that customers are valued and listened to, which is why we have invested so heavily in the sales team.
"We now feel confident that we are not only able to offer a greater level of advice and expertise; we are able to build a more comprehensive understanding of our customers' needs.
"The many years of experience within the Intertruck sales team means that whatever the issue, someone here will have the answer.
"With the company also looking to explore new markets, employing people with relevant experience is incredibly important for the future growth of the company and we hope to continue developing our customers' experience.
"Our commitment to helping customers to save money without compromising on quality and performance of the parts they use has been a critical factor in our continued success and this investment will ensure that we are able to build on this successful platform."