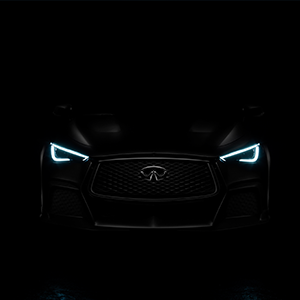 INFINITI and Renault have added another opportunity for the students of the INFINITI Engineering Academy programme which helps youngsters to pursue high-performance technology roles in motor sport.
Expanding the existing training programme, which currently consists of six months each at the Renault Sport Formula 1 facility in Enstone, UK and at INFINITI's European Technical Centre in Cranfield, the Engineering Academy will now offer its students two alternating roles in the Renault UK Clio Cup paddock to be part of the championship's behind-the-scenes data-logging engineering team and scrutineering personnel.
Tommaso Volpe, INFINITI Motorsport Global Director, said: "The INFINITI Engineering Academy is a global programme selecting the very best student engineers from seven continental regions to participate in one year of training with INFINITI.
"The nature of the programme and world-wide search has brought a truly diverse field of successful Academy Engineers, current and past. Now in its fourth year we are expanding the programme by leveraging the technical partnership and strong collaboration between the two companies."
The Renault UK Clio Cup, successfully mixing road car technology with professional motor sport, is renowned as being one of the very best championships in Great Britain when it comes to technical support. It is a logical championship to place students, who have already had a taste of life with both INFINITI and the F1 team, to further help them pursue their careers in race engineering or the wider automotive industry.
Renault UK's Communications Director, Jeremy Townsend, commented: "The INFINITI Engineering Academy represents a superb opportunity for young engineers hoping to achieve careers in motor sport – real once-in-a-lifetime stuff. To have them then also filter over into the UK Clio Cup paddock is fitting as, like Renault Sport Racing, Renault Sport UK has always been a fervent supporter of young talent both on and off the track."
Renault Sport UK's Motorsport Championship Manager Will Fewkes, added: "Time and again we hear from those currently on the grid, and from those looking to join, how well the UK Clio Cup serves its teams and drivers when it comes to technical know-how and engineering excellence.
"Being included as part of the INFINITI Engineering Academy along with the Renault Sport Formula One Team adds greatly to that credibility, as it does our reputation for nurturing talent. We look forward very much to working with the Academy engineers during the remainder of 2017 and more youngsters who will doubtless emerge from the Academy in future."
The Renault UK Clio Cup is back in action this coming weekend (Sat 10/Sun 11 June) with the ninth and tenth rounds of its 2017 season taking place at the Croft Circuit in North Yorkshire. The races will take place alongside the latest rounds of the British Touring Car Championship with the event being broadcast live on Sunday on ITV4 from 11.15am-6.00pm.