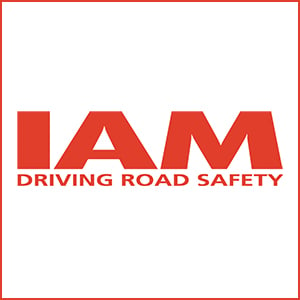 The Institute of Advanced Motorists (IAM) has obtained a breakdown of figures showing the numbers of people killed and seriously injured on roads in England and Wales for the last full year by police force area – showing which were the best and worst performing areas.
The figures show the full year figures by police force area for 2014 compared to 2013, and the percentage change from 2013.
Disappointingly only 14 areas out of 43 achieved any reduction on their 2013 figures. One area was unchanged in percentage terms (Cambridgeshire) while 28 all saw an increase.
Derbyshire was the only police force area to have an increase of more than 30% over the previous year. Three other areas increased by more than 20%; namely Leicestershire, Surrey and Wiltshire.
The top five worst performing areas were:
1.      Derbyshire – from 378 to 522    (up 38% from 2013 to 2014)
2.      Leicestershire – from 293 to 374 (up 28% from 2013 to 2014)
3.      Surrey – from 599 to 735 (up 23% from 2013 to 2014)
4.      Wiltshire – from 260 to 314 (up 21% from 2013 to 2014)
5.      Cheshire – from 461 to 548 (up 19% from 2013 to 2014)
Conversely Suffolk comfortably saw the greatest reduction over the previous 12 months, at 17%. The only other areas achieving a double-digit reduction were Durham and Gwent, at 14%.
The top five best performing areas were:
1.      Suffolk – from 219 to 242 (down 17% from 2013 to 2014)
2.      Durham – from 242 to 208 (down 14% from 2013 to 2014)
3.      Gwent – from 174 to 149  (down 14% from 2013 to 2014)
4.      City of London – from 60 to 55 (down 8% from 2013 to 2014)
5.      Metropolitan – from 2,267 to 2,115      (down 7% from 2013 to 2014)
Official 2014 figures showed there were 1,775 reported road deaths in 2014, an increase of 4% compared with 2013. The number of those killed or seriously injured in Britain increased by 5% to 24,582. There were a total of 194,477 casualties of all severities, an increase of 6%, the first increase in overall casualties in 18 years (reference 1).
Sarah Sillars, IAM Chief Executive Officer, said: "We want to make clear that a one year comparison cannot be taken as an overall trend of what might be happening in any particular area.
"However 2014 was not a good year for accidents and it should serve as a wake-up call to every road safety partnership that they are under scrutiny and road safety must remain a priority as public sector spending cuts continue.  With official figures putting the cost to society of every fatality at over £1.7 million (reference 2), investment in road safety is money well spent."
Sarah reiterated what the IAM would like to see happen when the new government review their road safety plan:
A reintroduction of road safety targets, which are the only clear way of ensuring reductions are measured and achieved.
A greater focus on driver and rider quality and incentives for companies and individuals to continuously develop their skills.
A focus on tackling pedestrian deaths, an area which is often ignored. The IAM believes that car technology and design should now shift from occupant protection to protecting the vulnerable outside cars.
The IAM also calls for better pedestrian facilities to segregate traffic and vulnerable users where speeds are high, and campaigns to educate pedestrians themselves as they are most often at fault in crashes.
The full table of those killed/seriously injured on the roads of England and Wales by police area is as follows:
Area-2013-2014(% change)
Avon and Somerset-503-497(-1%)
Bedfordshire-219-235(7%)
Cambridgeshire-393-395(-)
Cheshire-461-548(19%)
City of London-60-55(-8%)
Cleveland-143-159(11%)
Cumbria-239-231(-3%)
Derbyshire-378-522      (38%)
Devon and Cornwall-647-721(11%)
Dorset-362-390(8%)
Durham-242-208(-14%)
Dyfed-Powys-298-342(15%)
Essex-689-757(10%)
Gloucestershire-213-224(5%)
Greater Manchester-656-717(9%)
Gwent-174-149(-14%)
Hampshire-1,031-1,063(3%)
Hertfordshire-385-391(2%)
Humberside-520-487(-6%)
Kent-650-715(10%)
Lancashire-784-859(10%)
Leicestershire-293-374(28%)
Lincolnshire-415-398(-4%)
Merseyside-557-613(10%)
Metropolitan-2,267-2,115(-7%)
Norfolk-392-379(-3%)
Northamptonshire-330-317(-4%)
Northumbria-417-453(9%)
North Wales-346-404(17%)
North Yorkshire-534-506 (-5%)
Nottinghamshire-463-450(-3%)
South Wales-326-368(13%)
South Yorkshire-481-469(-2%)
Staffordshire-213-223(5%)
Suffolk-291-242(-17%)
Surrey-599-735(23%)
Sussex-922-1,030(12%)
Thames Valley-929-1,015(9%)
Warwickshire-288-315(9%)
West Mercia-402-428(6%)
West Midlands-895-950(6%)
West Yorkshire-864-925(7%)
Wiltshire-260-314(21%)