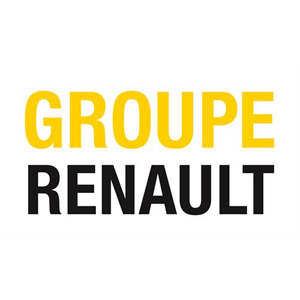 Groupe Renault UK has announced a restructure for its expanding fleet team. The department now has two key divisions, separated into sales, led by Mark Potter, and operations, headed up by Mark Dickens.
A team of 10 Business Sales Area Managers have been recruited in order to advance Renault's Local Fleet Strategy in addition to the existing seven-strong team managing large corporate customers.
Mark Potter, previously Groupe Renault Regional Director for the North of the UK, takes on the newly created role of National Fleet Manager. He will oversee the restructure of the fleet team, ensuring that all areas of Groupe Renault UK's fleet division are consolidated in one area of expertise – a first for the business. He will be responsible for the Corporate Account Managers, Contract Hire & Leasing Managers, Business Sales Area Managers and an upcoming sales team dedicated to the all-electric Renault Z.E. car and van range.
Mark Potter has worked for Groupe Renault for 23 years, starting out on the Graduate Scheme before working in many areas of the business including product marketing, planning and sales. He was appointed Regional Director in 2007. In his various roles at Groupe Renault UK, Mark has presided over 551,000 vehicle sales, worth more than £6.5 billion.
Mark Dickens continues as Groupe Renault Head of Fleet Operations & Remarketing, but in addition to looking after the central operations team, strategy, residual value management, remarketing and central fleet sales, he expands his role to take responsibility for the Motablility programme and short-term rental contracts.
Patrick Whyman becomes Groupe Renault UK National Rental and Mobility Manager – another new role in the fleet team, with responsibility for sales to the rental industry and managing the Motability programme. An additional responsibility is to develop Groupe Renault UK's strategy for new mobility solutions such as car-sharing schemes, car clubs, and connected vehicles. Whyman will report to Mark Dickens in his new role.
The 10 Business Sales Area Managers will further advance Renault's Local Fleet Strategy. The team includes experienced members of Groupe Renault's existing SME Fleet Business Sales Team, plus new staff recruited specifically for the role.
Deployment of the team will allow for greater concentration on supporting dealers in smaller, more manageable territories. It will also protect Renault's direct customer visit cycle, with team members attending around 2,750 centrally directed small-fleet customer appointments per year. They will support dealers, regardless of size, to satisfy the needs of local customers. The team will also aid the future development of the Renault Pro+ business specialist dealer network.
Renault's Local Fleet Strategy has already achieved remarkable success, with sales of 21,939 cars and vans in 2016, an increase of 25 per cent over the previous year. Local Fleet performance so far this year is up 96 per cent year on year (car and van combined). The transacting database has increased by 73 per cent since Renault embarked on its Fleet mid-term plan at the end of 2014.
Nick Tame, Sales Director, Groupe Renault UK, said: "The restructure of the fleet team makes perfect sense for both our customers and the business, in keeping with the Renault Business Quality Commitment and the GO5+ mid-term plan. The growth of the fleet team comes at a really exciting time for us with the launch of the All-New Koleos, a key fleet car. This joins our already extensive range that includes our recently renewed family car line-up. Plus, the ZOE, with its new Z.E.40 battery, now has a range of 250 miles (NEDC) – the longest of any mainstream EV. With a five-year high in vehicle sales last year, the restructure will expand on this and help drive the business even further forward in the future."
The Renault Business Quality Commitment pledges class-leading levels of service for business customers. The key elements are Renault's four-year warranty, transparent pricing, minimal down time and mobility, through the provision of car-for-car, or van-for-van cover where necessary. In addition to the excellent service levels offered by all Renault dealers, additional services are available at Renault Pro+ Business Dealerships.