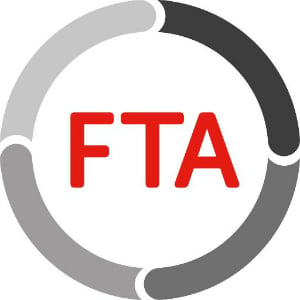 The increasing number of vehicles on the road and regulations that need to be observed make life more and more difficult for the professional truck driver.
To help them carry out their work safely and responsibly, the Freight Transport Association (FTA) has published a fully updated version of its Drivers' Handbook, sponsored by Mercedes-Benz Trucks, containing key compliance information which must be provided to all drivers of large and heavy goods vehicles by their employer.
The Handbook has been written by FTA specialists who advise the association's members on all aspects of commercial vehicle operation. It covers staying legal, driving best practice, looking after yourself, what to do when things go wrong and driving abroad. There is also a section of useful contacts and an HGV driver's walk around check pull-out. It includes key updates on a range of issues from changes to speed limits to a major update on load security.
Es Shepherd, FTA's Head of Member Advice, said: "The new edition contains fresh information on current legislation and is aimed at cutting through the legal jargon in the areas that most affect the professional driver's work. It's designed to be carried in the cab or overnight bag so that guidance is always to hand."
Mercedes-Benz Trucks' Managing Director, Mike Belk, said: "Mercedes-Benz Trucks is delighted to be working again with FTA on the Drivers' Handbook. While our comprehensive Road Efficiency strategy focuses on Low Total Costs, Greater Safety and Maximised Use, we also know that it's the driver who has the most influence over an HGV's efficiency. The FTA Drivers' Handbook ensures operators are legal, healthy and happy behind the wheel, so it's a perfect fit for Mercedes-Benz Trucks, and we're pleased to continue our support of the publication."
The Drivers' Handbook is available from the FTA Shop (product code 4301) at £6.75 a copy for FTA members and £8.00 for non-members, with substantial discounts for multiple purchases. For further information go to www.shop.fta.co.uk or call 03717 11 11 11.