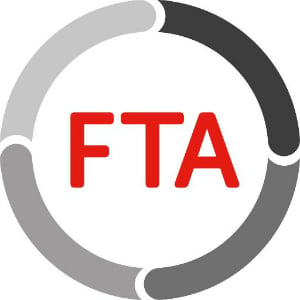 The Freight Transport Association (FTA) has responded with caution to today's Government announcement of changes to the structure of the rail network, which Transport Secretary Chris Grayling says will create a joined-up team approach with train operators.
The changes bring closer integration of passenger train franchises and infrastructure delivery and consider the possibility for future joint ventures to deliver these. This come nearly a year after the Shaw Report into Network Rail's future shape and financing.
Network Rail responded with a system of route devolution, but with a virtual 'freight and national passenger operators route' set up to look after freight and GB-wide passenger operator needs as operators who crossed Network Rail route boundaries.
FTA says it's vital that the further changes announced today do not compromise what has been recognised as the needs of rail freight on a mixed-use network.
Chris MacRae, FTA's Head of Rail Freight Policy, said: "A year ago FTA submitted its views on rail reform to the Shaw Review and produced a document on the institutional needs of rail freight which stressed the need for freight to have protections as a GB-wide activity. Most freight flows across a Network Rail Route boundary so it is important that it is not treated second class in any rail reform that more closely aligns passenger franchises with infrastructure delivery.
"The establishment of the Network Rail Freight and National Passenger Operators Route was supposed to be Network Rail's response to ensure freight can operate across route borders, and what is really important now is that it is correctly empowered in any further structural changes to deal with this."
The current consultations on the Periodic Review of Network Rail's finances for the next control period include the concept of a 'system operator' role and FTA says it is vital that this is sufficiently strong and robust to protect GB-wide operators.
"While the structure of the railways in itself isn't a direct concern for our shipper members, they most certainly care about what the outputs of the structure deliver if they are to continue to use rail or use it more as a part of their supply chains," said Mr MacRae.
FTA's 'Agenda for More Freight by Rail – next steps' document lays out the improvements in cost, access and service levels that shippers need to see to commit more volume to rail.
Mr MacRae said the real test of any new structure was if it would deliver or frustrate. Practical issues include co-ordination of maintenance activities and diversionary routing for freight along with co-ordination of freight enhancement schemes delivery along key freight corridors such as the southern haven ports of Southampton, Felixstowe, or London Gateway to the Midlands, North of England and Scotland, all of which cross multiple Network Rail route boundaries.
Mr MacRae concluded: "It's also vital that any charges review for freight access of the network doesn't price freight off rail and back on to road: the alternative of night trunking on the M6 is easier if the structure and charges of using rail freight makes it difficult for shippers. Road freight is continually improving its efficiency and it's vital that rail freight does – and is allowed to do so too."