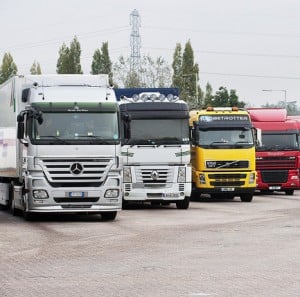 DEMAND: FTA urge transparency
Commonwealth Games organisers must move quickly to provide logistics companies with as much event information as possible, the Freight Transport Association (FTA) have insisted.
Addressing the Scottish Supply Chain Conference last week, the FTA said a lack of information would leave freight operators feeling unprepared for the big Glasgow event.
With so much at stake, the Association claimed the authorities responsible for the Games and the surrounding road network must provide vital route change details as soon as possible.
Chris MacRae, Head of Policy for Scotland at the FTA, said: "We're working closely with the organisers to shape the plans and disseminate information for FTA members.
"But, our experience from London and the Olympic Games 2012, is that we need as much information, as early as possible, to identify which customers will be affected and to develop appropriate solutions.
"The information doesn't need to be perfect – the logistics industry can manage change, that's what we do – but we can't plan if we don't have anything.
"Eighty per cent of something would be better than 100% of nothing."
The Scottish Supply Chain Conference was hosted by law firm DWF Biggart Ballie and speakers included Glasgow 2014, Glasgow City Council, Transport Scotland, Police Scotland and Glasgow Chamber of Commerce.
Many of the companies attending were directly involved in the preparations for the London Olympics, which were hailed to be a huge success for the logistics industry.
Transport for London, 3663 and DHL shared their experiences and lessons learned.
However, unlike London, there is no dedicated team at Glasgow 2014 to support the freight industry.
"A freight team for the Commonwealth Games would help the industry plan," added Mr McRae.
"We need people with industry experience on the inside cross checking that the plans will work for freight and logistics organisations who will be operating in and around Scotland during the Games.
"The London Olympics was a smooth logistical operation but that was not by chance; it was down to meticulous planning by industry and close partnership working with the organisers and transport authorities"
Image courtesy of Highways Agency, with thanks.