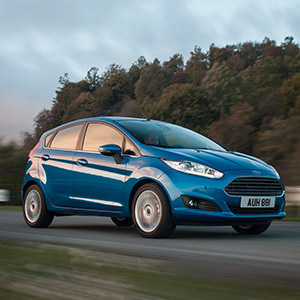 The Ford Fiesta is the best-selling car in Europe, according to Ford analysis of March 2017 industry data.
Customers purchased 47,000 Fiestas in March, a 12 per cent increase year-over-year,* to overtake the Volkswagen Golf as the region's top-selling passenger car.
The Ford Fiesta has been the UK best-seller for eight years and, in a record sales month in the UK, it notched up 25,428 sales.
Almost 70 per cent of Fiesta sales in March were high-specification models, including 17 per cent in top specification Titanium series. Fiesta sales helped fuel a new car registration boom in Europe that saw a record 1.93 million sales in March – a 10.8 per cent increase year-over-year. Europe has now overtaken the U.S. to become the world's second largest region for new car registrations.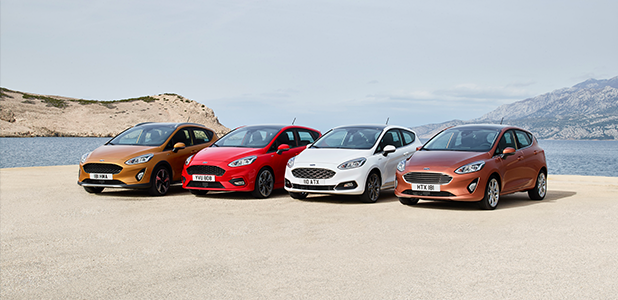 Ford sold 199,900 vehicles in Europe in March (up 14 per cent year-over-year), including 156,200 passenger vehicles (up 16 per cent year-over-year). This makes Ford the second best-selling vehicle brand in Europe with a total vehicle market share of 9.2 per cent.
"Fiesta was again our best-selling vehicle in March, making up 12 per cent of Ford total vehicle sales. Customers continue to be attracted by Fiesta's distinctive style, powerful but fuel-efficient engines, and class-leading fun to drive character," said Roelant de Waard, Vice President, Marketing, Sales and Service, Ford of Europe. "March was a stand-out month for Ford in Europe, with sales increases across the board."
Of Europe's five largest markets for car sales – Germany, the U.K., France, Italy and Spain – Spain recorded the most significant growth for Fiesta with sales increasing 97 per cent year-over-year in March. In Italy, Fiesta sales increased 21 per cent and in Germany 18 per cent year-over year. The UK – where Fiesta is the best-selling vehicle nameplate of all time – saw a sales increase of 8 per cent year-over-year, while Hungary, the Czech Republic, Denmark, Romania, Switzerland and the Netherlands also recorded significant increases in Fiesta registrations.
All-new Fiesta
The all-new Ford Fiesta goes on sale in Europe this summer offering four distinctive versions, including the stylish Fiesta Titanium, the Ford Performance-inspired Fiesta ST-Line and the upscale Fiesta Vignale.
An all-new Fiesta Active crossover – the first in a new line-up of Active vehicles to be rolled out across the Ford range in years to come – and the next-generation Ford Fiesta ST, powered by an all-new 200PS, three-cylinder, 1.5-litre EcoBoost engine, will follow in early 2018.
Featuring the most sophisticated driver assistance technologies and connectivity features ever in a volume small car in Europe, all-new Fiesta debuts an enhanced Pedestrian Detection system that can help prevent collisions at night; and the first Ford Active Park Assist system that can deliver brake interventions to prevent low-speed bumps when parking hands-free.
Cutting-edge powertrains include Ford's multi-award winning 1.0-litre EcoBoost petrol engine offering up to 140PS, and a 1.5-litre TDCi diesel offering 120PS – the first high-power diesel Fiesta powertrain.