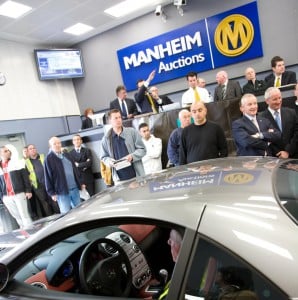 RELIEF: Fleet values rise after two drops
Prices of auctioned de-fleeted cars have risen for the first time in three months, according to Manheim's latest Market Analysis.
In September, values rose by £390 (5.6%) to £7,329, reflective of a one-month fall in the average age and a 1,092mile drop in the average mileage.
Year-on-year, the average selling price was £471 higher than in September 2012, with average age falling by one month and average mileage decreasing by 4,291miles.
Daren Wiseman, Valuation Services Manager at Manheim Auctions, said: "Despite the increase in market volume generated by good quality de-fleeted company cars and the seasonal influx in part-exchanges following the September plate change, we've continued to achieve some staggeringly good values at auctions.
"Indeed, in October, we're actually expecting a rise of up to 20% compared to average monthly supply."
The average selling price of de-fleet vehicles rose for eight segments, most notably for MPV models, which saw average values increase by £1,357, to £8,360.
This value reflected a fall in both the average age, by nine months, and a significant drop in the average mileage, by 9,900miles.
In contrast, the most notable decrease in values occurred in the mini MPV segment, with values decreasing by £396.
This reflected an increase in average age of three months and an increase in average mileage of 716miles.
"Although the average values achieved during September have been very positive, there is a need to be realistic when analysing the figures," added Mr Wiseman.
"The latest information from the SMMT shows that registrations were up 12.1% in September, which means that more vehicles will enter the auctions over the coming months.
"The market continues to change and, as the additional vehicles start to come through, values will be affected and I predict that the laws of supply and demand will see values soften slightly as we head towards 2014."