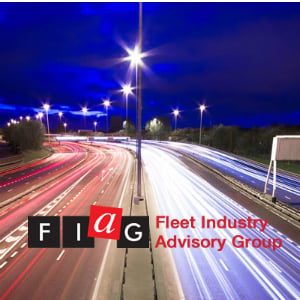 The future shape of Britain's company car, van and HGV fleets and the challenges faced will be the focus at the autumn 2016 workshop hosted by the Fleet Industry Advisory Group (FIAG).
Round table debate at the event will focus on key issues including:
Driverless and electric vehicles and why the long-established fleet operating model may require change.
How accreditation to industry best practice programmes such as the Fleet Operator Recognition Scheme (FORS), Construction Logistics and Cyclists Safety (CLOCS) and the Freight Transport Association's Truck and Van Excellence Schemes are becoming key to winning business and how daily compliance must be maintained.
How fleet risk should be managed in a world of huge financial penalties if disaster strikes following this year's introduction of tough new Sentencing Council guidelines relating to health and safety and corporate manslaughter offences.
Workshop guest speaker will be Jeff Edgar, national contract hire, leasing and SMR manager UK, at premium electric vehicle manufacturer Tesla Motors UK.
The workshop, entitled 'Embracing the future of fleet: Be ready for tomorrow's challenges today', will be on Wednesday, October 26. It is sponsored by driver risk management specialist Automotional and will be held at the company's recently opened Training Centre located within the Formula E Paddock at Donington Park Race Circuit close to the M1 in Derbyshire. The half-day event starts at 9.30am and following lunch delegates will have an opportunity to tour the Formula E facility. 
Meanwhile, FIAG, which is dedicated to developing and sharing best practice among fleet decision-makers while simultaneously raising money for the national Hope for Tomorrow charity, has revised its membership structure.
Annual membership costs £100 per person, which includes attendance at FIAG's twice a year workshops; one held in the spring and the other in the autumn. Members are encouraged to introduce FIAG to fellow fleet decision-makers with guests able to attend workshops at a cost of £25 per person per event.
FIAG chairman and founder Geoffrey Bray said: "Whether a full-time professional fleet manager or a finance, HR or procurement expert with part-time fleet responsibility, the issues raised and topics to be discussed at the workshop are of vital importance to them and their employers.
"We hope our revised membership structure and ability for members to introduce guests to FIAG at our twice-yearly workshops will increase recruitment to the organisation."
FIAG was launched more than two years ago by industry veteran Mr Bray and a team of highly experienced professional fleet managers who collectively have around 200 years' experience in running vehicle operations.
Utilising the wealth of knowledge and experience of its founding members – as well as other fleet decision-makers when they join FIAG – the organisation provides fleet advice, consultancy and support through the mentoring of newcomers to the role of fleet manager and less experienced employees with car, van and HGV responsibility.