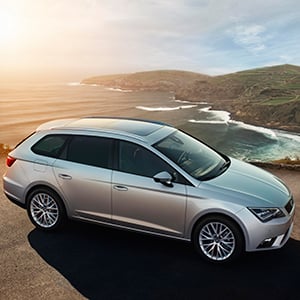 BOOST: Europcar add Seat Leon range
Europcar are expanding their fleet by adding three models from the Seat Leon range.
The move, which will see the Leon ST estate added to Europcar's ranks, aims to give business customers improved choice.
Ken McCall, Managing Director of Europcar UK Group, said: "We see the versatility of the Seat Leon being particularly popular for the wide range of travellers who use our service across the UK.
"Whether they're on a business trip, a weekend away or a family holiday, Europcar customers can choose the latest hatchbacks and estates from SEAT, for the ultimate in modern styling and comfort.
"Europcar continues to invest in the quality of our fleet, bringing our customers access to the widest range of the latest models.
"From business to leisure travellers, Europcar has a car to suit every budget and journey type."