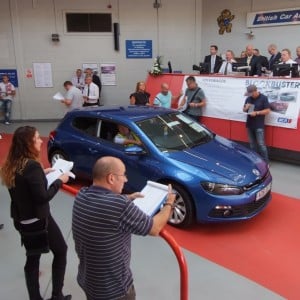 RECORD: Values at highest-ever levels
Defleeted cars reached their highest-ever value in November, it has been revealed – the fifth record broken in six months.
Average values reached £9,301 last month – a rise of £163 (1.7%) on October and £1,178 year-on-year.
CAP performance fell back from to 96.02% from October but was ahead year-on-year, while retained value against original MRP was static compared to October, but two points up year-on-year.
Simon Henstock, UK Operations Director at British Car Auctions (BCA), said: "Buyers were out in force in November acquiring stock and BCA recorded some exceptional results around the group.
"Live Online buyers were very active during the month and our Bid Now/Buy Now channels saw sales volumes climb.
"Professional buyers will no doubt remember that average values rose very sharply last December due to the shorter trading month and ongoing dearth of retail-quality stock, so there was an element of 'getting ahead of the game'."