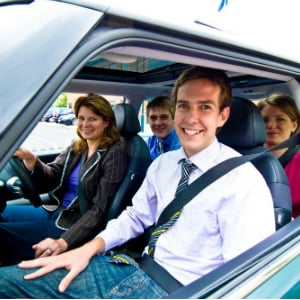 Figures released by the UK's leading car salary sacrifice scheme provider have shown a record reduction in Co2 emissions by its clients. Employers who used Fleet Evolution to run a salary sacrifice scheme recorded a 48% reduction in the Co2 emissions by their employees in 2015 – which shows an increase on the previous year's figures.
Working with small and medium sized businesses based up and down the country, they provide employers wanting to slash vehicle emissions with a simple scheme that is of no cost to themselves. Following on from the government's 2013 greenhouse gas emissions report which stated that 21% of the country's greenhouse emissions come from transport, the importance of 'going green' has never been higher. And as a consequence, salary sacrifice schemes are becoming a popular choice as employers are realising they can play a part in reducing the carbon emissions produced by their employees.
With car manufacturers under more pressure than ever to develop 'cleaner' vehicles, the ongoing developments of hybrid and electric cars means they have become a popular choice amongst those wanting to make the switch. As a reflection of this, Fleet Evolution announced that three of their most popular cars of last year were electric or hybrid models. Providing motorists with a real, eco-friendly alternative, their most popular vehicle is the Mitsubishi Outlander Phev, a plug-in hybrid offering an efficient, family-friendly vehicle that is packed with the latest technology.
Last year's top car, the Nissan Leaf continues to be a popular choice for motorists who want the latest technology combined with a car ideal for city living. For those looking for the ultimate performance plug-in, the Golf GTE offers everything people have come to expect from a Golf – without the emissions. The ultimate city car, the Citroen C1, is a vibrant, low emission vehicle that is ideal for zipping around small streets, while the Nissan Juke provides motorists with a sporty crossover that offers thrilling performance on city streets.
Andrew Leech, Director of Fleet Evolution said: "This research shows how much people are taking note of the impact of excessive Co2 emissions. How to reduce our carbon footprint is a widely discussed issue, and by offering employees the option to make a relatively small change – such as driving a more eco-friendly car – employers are really leading the charge against global warming."