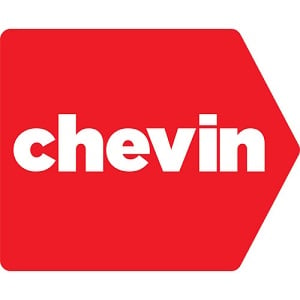 Fleet management software specialist Chevin Fleet Solutions is delighted to announce a 14% growth across its EMEA group during the financial year, ending August 2018. The company has offices located in the UK, Belgium and France and provides products to fleets located across Europe.
Credit to such growth is due to new customers adopting their FleetWave products and the successful launch of series of new tools and upgrades that have invigorated interest in the company's products with both new and existing customers.
Chevin welcomed a number of significant client signings during the past twelve months which including Derbyshire County Council, Cheshire Fire & Rescue and Fast Despatch.
The successful launch of FleetWave CORE has enabled Chevin to target SME businesses looking for an entry level asset management solution to effectively manage their fleet. The popularity of the product has even seen several of their existing clients upgrade from their legacy RoadBASE solution to FleetWave CORE.
Chevin's other notable product developments that have helped them deliver growth success during the year include:
The launch of a user interface for FleetWave
A new mobile phone app, FleetWave Forms, which improves field-based data collection
The ability for FleetWave to support additional languages
Chevin are nearing completion of a technician work planning tool, the Workshop Hub.  Set to be launched early next year, the Workshop Hub will be an asset to support vehicle technicians more easily manage their daily tasks. A new dynamic help system is also currently being implemented for a faster, more personalised support service.
Ashley Sowerby, Managing Director at Chevin Fleet Solutions, commented: "Our growth surpassed last year's target and is forecasted to continue into next year as we strengthen our presence across all territories. We are proud that Chevin continues to remain the fleet software provider of choice for some of the largest and most recognised organisations across the globe."
"Throughout the next twelve months, we intend to continue reinvesting revenues to fund further growth and customer satisfaction. We will continue to develop our information management solutions, enabling our clients to further manage, automate and improve the complete lifecycle of their vehicles and assets."