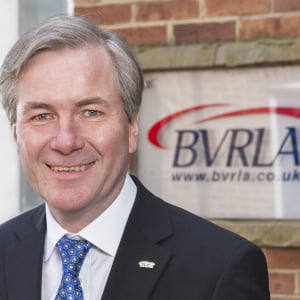 The BVRLA has welcomed a report published by the Environment Audit Committee calling on the Government to provide greater support to the electric vehicle market.
BVRLA Chief Executive Gerry Keaney (pictured) commented: "The Committee is right to highlight the continued opportunities presented by Ultra-Low Emission Vehicles, and we agree that Government should further incentivise buyers to choose them.
"The leasing sector is leading the way with the adoption of ULEVs. Some 4.2% of our leasing members' vehicles are electric, and 3.7% of their new registrations in Q2 2016 were pure electric or plug-in electric cars. This is well ahead of the market penetration achieved across all new registrations"
The Society of Motor Manufacturers and Traders (SMMT) has already recognised the fleet sector's willingness to embrace EV technology. According to SMMT data, businesses were responsible for 72% of electric vehicle registrations in the first half of 2016.
Keaney added: "Our industry is determined to reduce carbon emissions. The committee believes the Government won't meet its 2020 target of 9% of all new cars being ultra-low emission vehicles, but we can report that 9% of BVRLA leasing members' fleets emit less than 95g/km CO2 already."
"Businesses will only be able to continue this growth with fiscal support from the Government. We urge it to introduce a workplace charging point grant scheme, narrow the CO2 gaps between tax bands at the lower end of the company car tax scale, and make a bigger commitment to in-life incentives for users of plug-in electric vehicles."