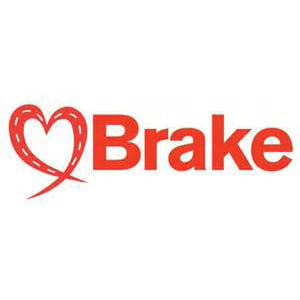 Brake, the road safety charity, is running a free webinar for fleet and road safety professionals on the importance of fleet safety policies and procedures, which provides the perfect introduction to managing road risk within your organisation.
The webinar will be delivered by Brake Professional, Brake's low-cost membership service for professionals working in the field of fleet safety. Brake Professional shares training, tools, and guidance on global fleet safety best practice with its members, as well as networking and development opportunities. Find out more about Brake Professional.
Brake's latest webinar, Managing road risk: back to basics, sponsored by Telogis, provides an insight into reviewing fleet safety policies and procedures, and making the business case for fleet safety to the board.
Leading transport safety academics and fleet risk managers will discuss the importance of managing road risk, latest methodologies, and proven benefits. Speakers will present an overview of road risk management, as well as an in depth look at the total cost of risk.
The webinar takes place on Tuesday 7 February 2017. Attendance is free, and you can register via email professional@brake.org.uk or book online.
Zari'aat Masood, professional engagement officer at Brake, said: "It is vitally important that every organisation with at-work drivers has a strong road safety policy in place. This webinar will provide a helpful overview on the basics of managing road risk, and I would encourage anyone seeking to improve road safety in their organisation to register."
Dan Lancaster, Client Executive at Telogis, says: "As a company we are globally committed to safety and therefore delighted to support this Managing Road Risk webinar. Telogis is dedicated to enhancing the value of its customers' businesses through intelligent integration of location technology and road/driver safety is never neglected."