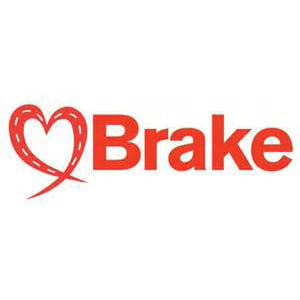 Brake, the road safety charity, is running a free webinar for fleet and road safety professionals on the importance of eliminating and mitigating the distraction of communication technology in vehicles.
The webinar will be delivered by Brake Professional, Brake's low-cost membership service for professionals working in the field of fleet safety. Brake Professional shares training, tools, and guidance on global fleet safety best practice with its members, as well as networking and development opportunities. Find out more about Brake Professional.
Brake's latest webinar, Eliminating driver distraction in your fleet, sponsored by SmartDrive, provides an insight into the dangers of technology on today's roads and will provide essential guidance on how to make the business case for managing driver distraction to the board.
Leading transport safety academics and fleet risk managers will discuss the addictiveness and distractions of different technologies, as well as a case study about banning all at-wheel phone use – including hands-free. Speakers will present an overview of the risks of using the technology behind the wheel, particularly in commercial fleets, as well as an in-depth look at the consequences of driver distraction.
The webinar takes place on Wednesday 7 June 2017. Attendance is free, and you can register by emailing professional@brake.org.uk, or booking online.
Zari'aat Masood, professional engagement officer at Brake
"Drivers who use a hands-free or hand-held device at the wheel have been found to be four times more likely to be in a crash than drivers who are not distracted. It is vital that fleet managers are eliminating the threat of a crash by implementing strong policies, and I would encourage anyone with responsibility for at-work drivers to register for this crucial webinar."
Aidan Rowsome, VP EMEA at SmartDrive
"Anything that distracts the driver and takes his or her attention away from the road is incredibly dangerous. Distracted driving costs the United Kingdom billions of pounds a year and it continues to be one of the most serious risks road users of all types face. While everyone understands distracted driving as a problem, very few have an objective measurement of the risk. To solve the problem, fleets need to understand distraction risks and eliminate them from their fleet. We're proud to sponsor this webinar, which will provide solid fact based evidence and advice as to how you can reduce distracted driving in your fleets, quickly and effectively."