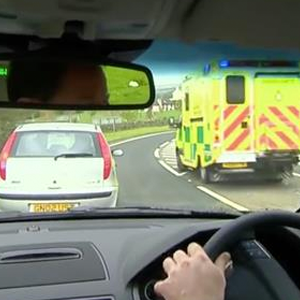 Road safety and breakdown organisation GEM Motoring Assist is encouraging all road users to be 'Blue Light Aware', and to know how to assist the emergency services vehicles when required. The call comes as online views of its short video on the subject approach the 400,000 mark.
GEM road safety officer Neil Worth says: "We all want to help emergency service drivers, and most of the time it's just a simple case of pulling over to let them past. But we need to ensure that anything we do as drivers is safe and legal.
"We occasionally experience difficulties because we don't know what's expected of us. There is the risk that we could be putting ourselves or others in danger – or on the wrong side of the law.
"The GEM video includes details of how we can help at junctions, on motorways and on stretches of road where overtaking is not permitted. It was produced in partnership with fire, police and ambulance services across the UK. It is regularly reviewed by experts to ensure it still represents good practice."
Since its launch in 2011, the Blue Light Aware video has attracted 400,000 views on YouTube. In addition, most emergency service organisations have downloaded the video to use as part of their driver training programmes and at public events.