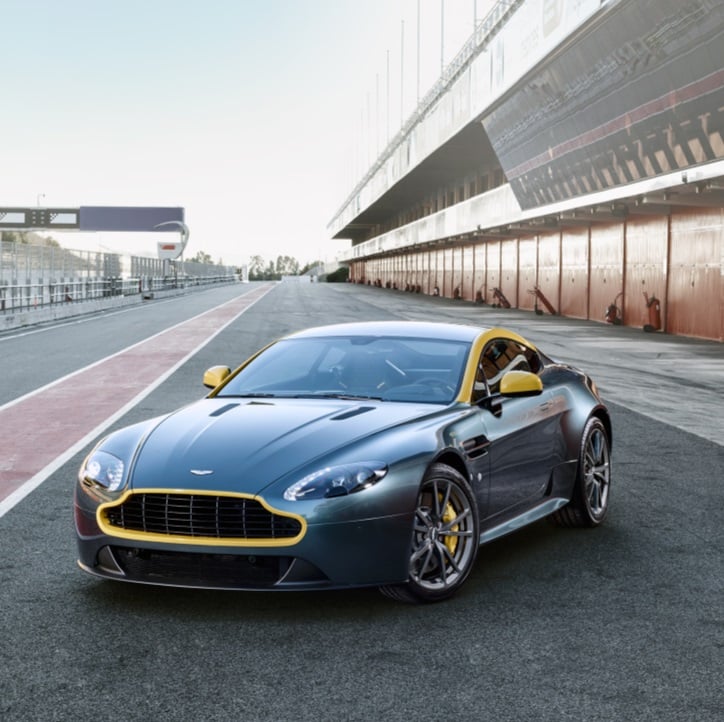 REVEALED: New V8 Vantage N430
Aston Martin are set to debut an addition to their V8 Vantage range alongside two new special editions of the DB9.
Boasting 436PS, the 4.7litre-engined V8 Vantage N430 – available in Coupe or Roadster form – achieves 0-60mph in 4.6seconds, with a top speed of 190mph.
Priced from £89,995 and available from September, standard features include carbon fibre and Kevlar seats, while the vehicle is paired with a six-speed manual gearbox.
Optional features include a state-of-the-art 1000W Bang & Olufsen BeoSound audio system with ICEpower technology.
Ian Minards, Director of Product Development at Aston Martin, said: "N430 is all about bringing track-honed excitement to the road in an accessible, emotionally engaging, and authentically 'analogue' way.
"The dynamic exhilaration of Vantage is the perfect complement to the eye-catching looks of the N430."
Meanwhile, the DB9 range will embrace Carbon Black and Carbon White special editions.
Paired with a 6.0litre V12, the Carbon Black offers a strong dark theme underpinned by a unique combination of lightweight carbon fibre features.
Meanwhile, the Carbon White special edition enjoys its carbon fibre and dark elements contrasting strongly against the Stratus White paint and accented caliper colour.
Prices are available on application.