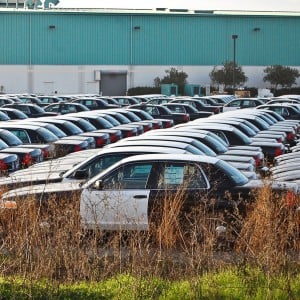 INFLUENCE: Changes could change fleet funding
Much-discussed proposals to include all leased assets – including vehicles – on company balance sheets will impact fleet funding, an industry expert has claimed.
Mike Schulkins, Relationship Director at Barclays Asset Finance, told delegates of his beliefs at the Association of Car Fleet Operators (ACFO) conference.
Proposals to increase transparency of international accounting have been on the agenda of the International Accounting Standards Board (IASB) for many years.
Last month, the IASB published their latest proposals which, if adopted, are expected to become mandatory in two or three years' time.
Presently, operating leases do not have to be reported in company accounts.
However, under the proposals, a company would identify leased assets on its balance sheet and incur a corresponding liability for future rental payments.
The plans intent to bring all leased assets onto company balance sheets, giving a more complete picture of businesses' financial position and the risks of entering into leasing transactions.
Initially, the new standards will only apply to publicly-quoted firms that report to IASB standards.
Mr Schulkins said: "The lease accounting proposals changes are to show transparency and that will affect how the provision of a company fleet is funded."
However, Andrew Cronin, Key Solutions Manager at GE Capital, said: "Our expectation is not for any major change."