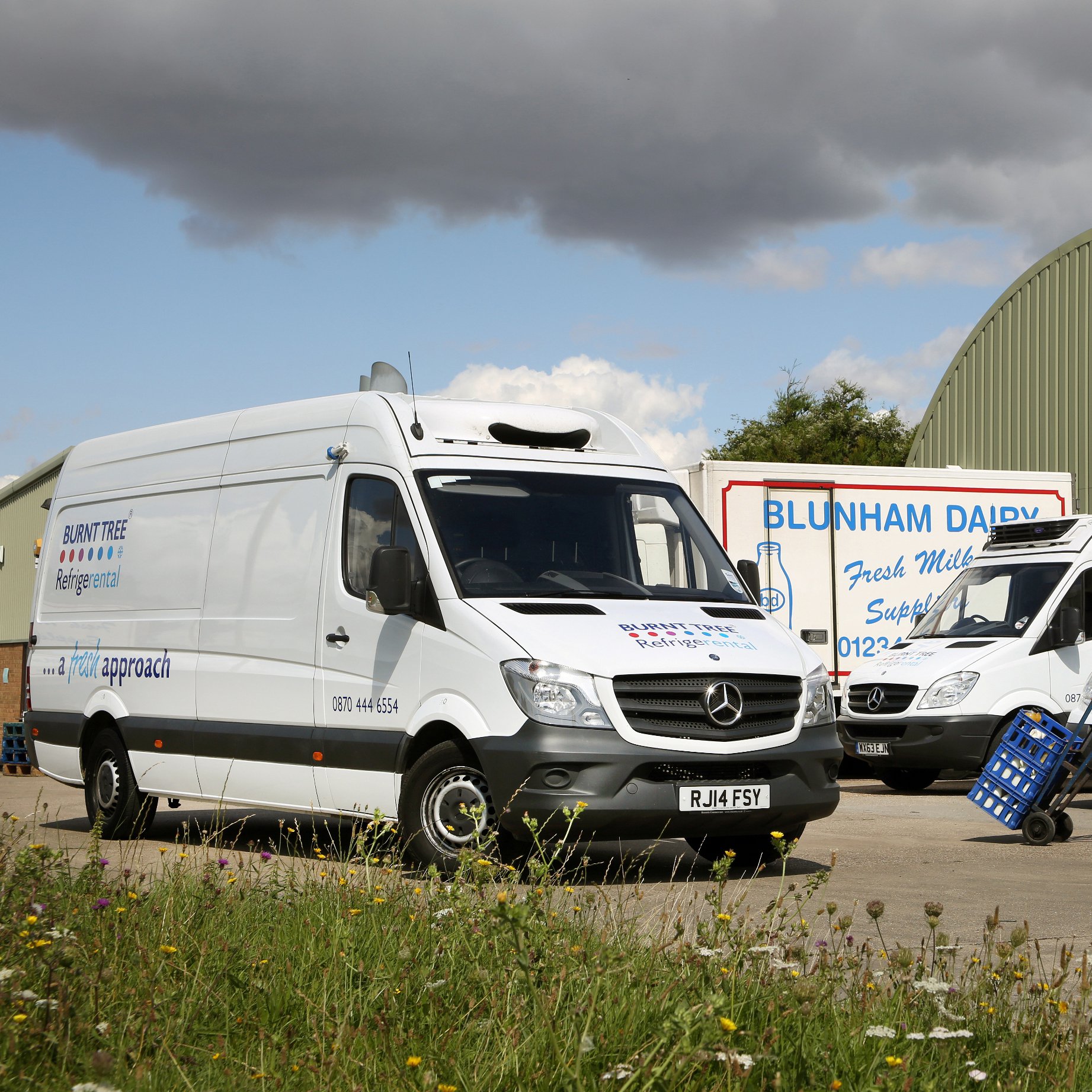 MMMMMMilk
Making distribution cool
When Blunham Dairy decided to upgrade its 25 strong commercial vehicle fleet with new vehicles, the Bedford-based dairy decided to specify Burnt Tree Refrigerental as its new vehicle provider for the first time.
Eight new vehicles from Refrigerental's Peterborough branch, consisting of five Vauxhall Vivaro and three Mercedes Sprinter LWB and MWB vans, each fitted with Carrier Viento refrigeration systems, have recently gone into service with Blunham Dairy on a 2 year fix and flex rental deal.
According to Stephen Armiger, transport manager at Blunham Dairy, "For several years now, we have used an alternative vehicle supplier for our transport fleet requirements, however, following Burnt Tree's recent move into temperature controlled vehicle rental, we decided to run with their Refrigerental business for the first time for these eight new vehicles."
Blunham Dairy is a family business, based in Bedford and operating for over 20 years. All eight new vehicles for its fleet are involved in the distribution of packaged, bottled and cartoned milk for schools across the East Anglia and Home Counties regions.
As Burnt Tree's Contract Hire and Refrigerental Director Mark Howell commented, "We have carefully chosen a comprehensive range of vehicle types and models to give customers, such as Blunham Dairy, the optimum choice of vehicles for their distribution requirements. Blunham Dairy, like so many other recent new companies within the Burnt Tree customer portfolio, has switched to us for the fresh approach that we can offer them as their chosen refrigerated vehicle provider."
Full details about Refrigerental, Burnt Tree's dedicated temperature controlled vehicle rental operation, can be viewed on its website www.refrigerental.co.uk from which visitors to the site can obtain a fully comprehensive vehicle selection guide that outlines the complete range of vehicles available. The website also provides a detailed overview of the Refrigerental business, as well further information on the latest vehicle availability.