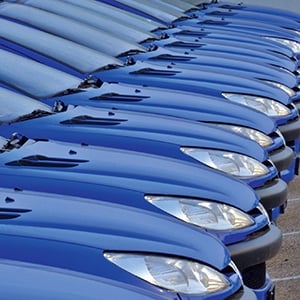 Variety of services
CD Auction Group is to create a new trading division to better serve its fleet, leasing and contract hire customers.
The new division, called CD Fleet Services, will focus its resources and experience on supplying a full range of services and products specifically for operators and vendors in the fleet industry.
These services include cost-effective vehicle remarketing through the group's 'smart' online digital auction, fleet management from the group's award-winning Pool Fleet Management service and bespoke transport, refurbishment and logistics operations.
Andy Brown, managing director of CD Auction Group, said: "This business has successfully served both vendors and buyers in the vehicle remarketing industry for more than 25 years. But we now have such a diverse range of specialist products and services that it makes more sense to focus directly on the specific industry sectors with independent trading divisions."
The launch of CD Fleet Services and Cars Direct is the first in a series of strategic decisions to be made since Brown joined the group as managing director in August last year.
CD Fleet Services will have its own corporate identity and website to help fleet operators and vendors select the products that best suit their needs.
Services available from CD Fleet Services include vehicle remarketing management and consultancy to all sectors of the fleet industry; bespoke logistics and vehicle storage on a stand-alone or fully integrated basis; and Pool Fleet Management for contract hire and fleet operators to minimise vehicle downtime and running costs.
Further announcements are due as the two divisions develop and test new services for their specific sectors of the market.