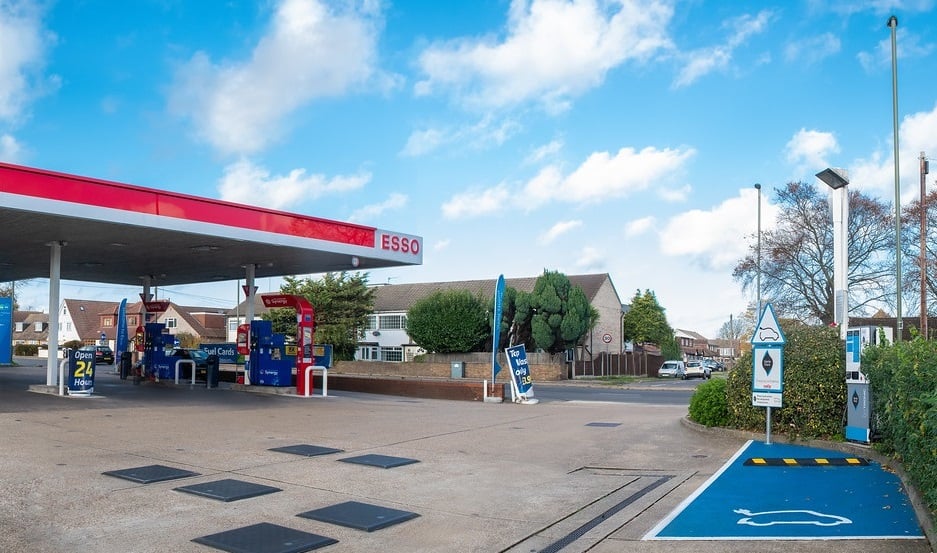 ChargePoint Services and Motor Fuel Group (MFG) have broken all records by being the first to install over 20 Electric Vehicle Rapid Chargers in new locations in a single month.  Already the leading provider of electric vehicle charging at urban forecourts, October saw 21 new Rapid Chargers being added to the GeniePoint Network taking them even closer to their target of 150 50kW+ charger locations by early 2019.
Electric vehicle drivers are seeing GeniePoint Chargers appearing at their local fuel forecourt, and are signing up (www.geniepoint.co.uk) to the mobile web app, for convenient and reliable local charging.  October saw another record with over 850 new drivers signing up to use the GeniePoint Network, and this number is increasing by around 10% every month.
 Alex Bamberg, managing director, ChargePoint Services, said.  "We have accelerated our installation rate to meet driver demand, electric vehicles sales rose by over 30% in October 2018, and we expect this to continue to rise.  Our GeniePoint Network is established and extremely reliable and we will continue to increase the roll out of Rapid Chargers across the country to provide easy charging for all EV drivers".
Andy Edwards, MFG's group infrastructure director, said:  "With both of our teams working closely together we have achieved this impressive number of installations. We now expect to hit our target 150 installations and look forward to growing this figure across our entire network."
For pollution hotspots such as London, every Rapid Charger installed helps drive the change to green transport usage resulting in cleaner air quality for all who live and work in our Capital.