Participating small businesses in Brixton, including street and market traders based locally, will get the chance to utilise London's first ever electric van sharing service, which will be available free of charge for eligible businesses.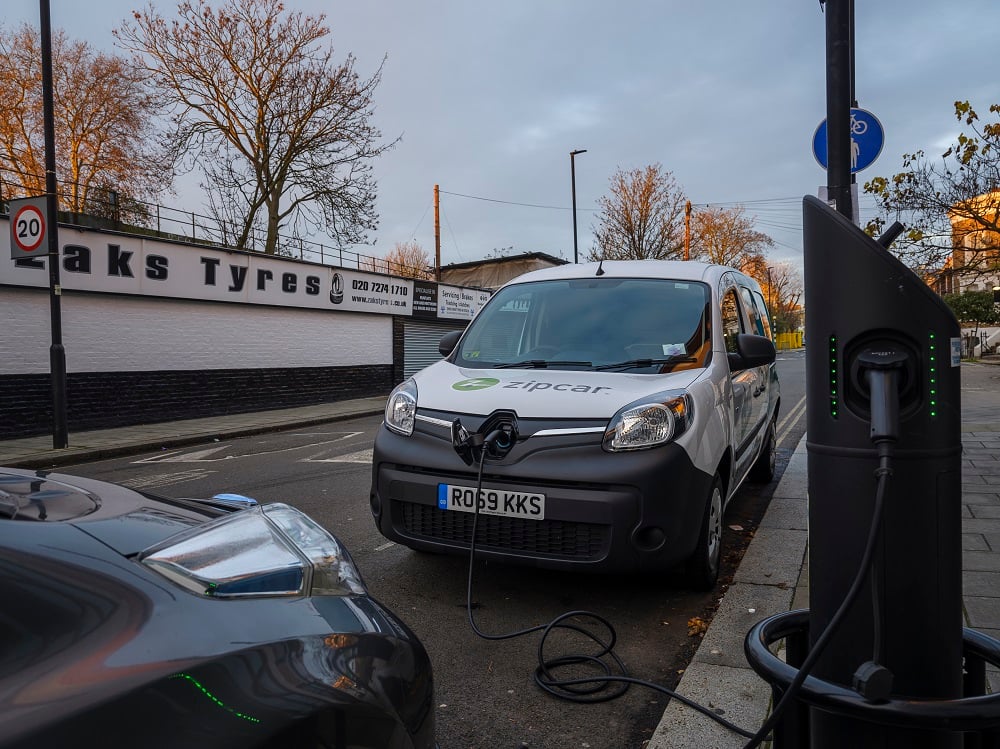 Cross River Partnership's award winning Clean Air Villages programme aims to encourage small businesses based locally in Brixton to start sharing a greener and cleaner electric van with other local businesses, all completely free of charge. Here are just some of the reasons why this is good for the area:
Encourages businesses based locally to scrap their highly polluting vans
Reduces number of vans on the roads generally, helping to tackle the area's high congestion and pollution levels
Reduces parking demand in the area
Ensures local businesses can continue to operate in the current and expanded Ultra Low Emission Zone (ULEZ)
The EV shared van scheme is believed to be the first of its kind in the UK, and is the result of a joint collaboration between Lambeth Council, Brixton BID, Zipcar for Business and Cross River Partnership's Clean Air Villages Programme.  The project is funded by Lambeth Council and the Department for Environment, Food & Rural Affairs (DEFRA).
The EV van will be located near Brixton's Electric Avenue, a nod to both the street's many market traders and its electric heritage, having been the first market street in London to be lit by electric lights back in the 1880s. However, evolutions in transport and technology have also brought major environmental challenges to the area, and nearby Brixton Road is now considered to be one of London's most polluted streets.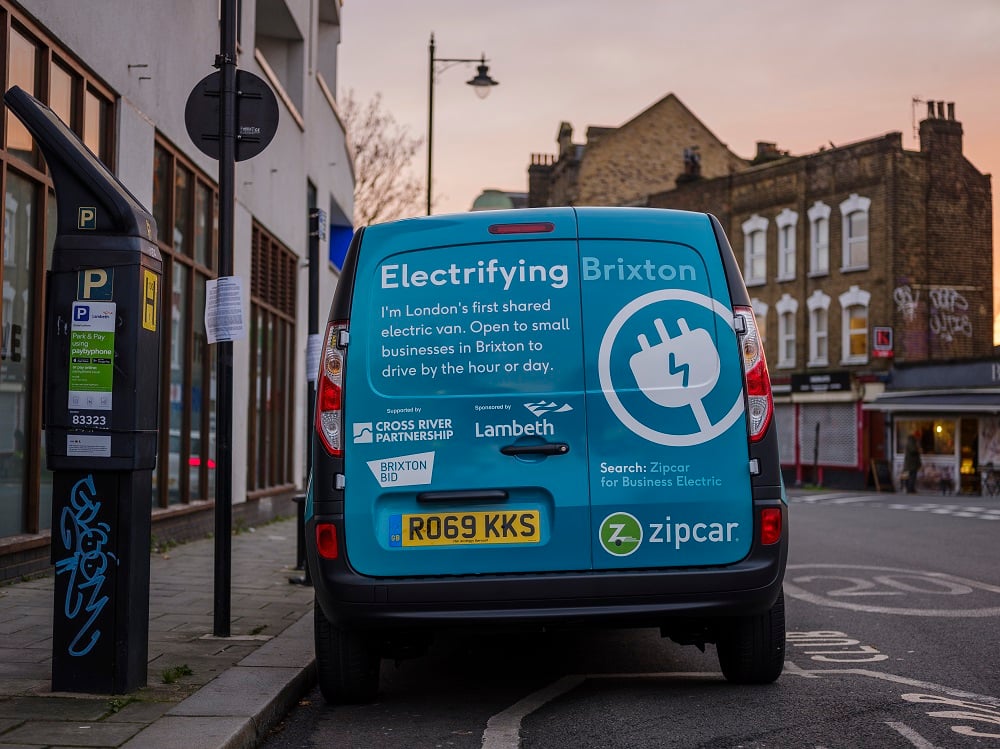 How the initiative is being enabled and funded
This truly collaborative project sees DEFRA funding the overall scheme through Cross River Partnership's Clean Air Villages Programme, Lambeth Council funding the van itself, which is provided and run through Zipcar for Business, and Brixton BID playing a key role in bringing Brixton businesses on board.
Cllr Claire Holland, Deputy Leader of Lambeth Council and cabinet lead for the Environment and Clean Air, said: "I'm proud that right here in the heart of Brixton we have got London's first electric van solely for the use of local businesses. We are determined to help Lambeth's local businesses transition to low-carbon ways of working and electric vehicles and cargo bikes are the way forward.  We all need to play our own role in tackling the climate crisis and by choosing to use electric vehicles, small businesses in Lambeth are leading from the front."
Susannah Wilks, Director of Cross River Partnership, said: "We are delighted to be launching a shared electric vehicle for businesses in Brixton. It is a first for London, and we are sure it won't be the last! It has been an exciting journey working with our partners and collaborators to bring this initiative to life and we look forward to talking with users about their experiences, in turn supporting long term positive change.  We strongly believe in the need for improved air quality in London. We're not there yet, and we all have a part to play. We look forward to delivering future air quality improvement projects as part of our Clean Air Villages, Clean Air Thames, and Healthy Streets Everyday programmes, to make London the best possible place it can be."
Zipcar UK General Manager James Taylor said: "We are very proud to be the chosen partner for this exciting initiative. We believe that the future is electric – that's why at Zipcar we have a vision to be fully electric in the UK by 2025. However, we cannot hope to achieve this ambition alone, and it's only by coming together with other businesses and organisations that we can proactively tackle London's pollution crisis and help make it the greener and cleaner city we all want and need it to be."
Hammant Patel Villa, Director,  Courtesan Restaurant in Brixton said: "We are very pleased to be among the first Brixton businesses to benefit from this new shared electric van scheme. We believe it will allow us to significantly reduce our emissions, which is an important consideration for any London based business today. We're prepared to implement a slightly more rigorous schedule when it comes to our deliveries and collections with the shared van, in return for benefits around the reduced hassle and cost of owning a van, plus the knowledge that we are working together with our local business community to make Brixton a cleaner place to live, work and play."
Michael Smith, Managing Director, Brixton BID, said:  "With this electric van from Zipcar now available for business use in Brixton, local businesses can now actively address clean air and carbon footprint issues whilst making savings. The Brixton BID is committed to the roll out of this partnership with Zipcar, Cross River Partnership, and Lambeth Council extending this electric van service to as many Brixton businesses as possible."
For more information and details of how to sign up please visit https://www.zipcar.com/en-gb/business/electricbrixton