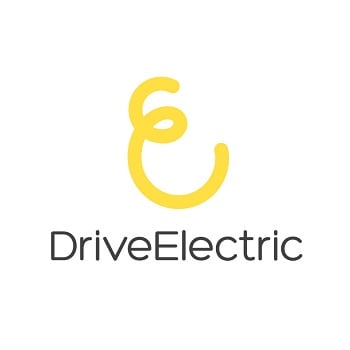 DriveElectric, one of the UK's largest independent electric car and van suppliers, will take to the Fully Charged LIVE stage next week to discuss the rapidly growing market of electric fleets.
Held at Silverstone on 7-9 June, Fully Charged LIVE is expecting around 12,000 visitors to this year's event.  DriveElectric will be hosting Fully Charged 500 on the Friday, a business focussed day of talks from a range of experts including EDF, KPMG and Fastnet, as well as DriveElectric themselves. Themes will include Electrifying Fleets; Tax and Business in Kind; Advantages to Going Electric; and Home Energy and Charging; all focussed on supporting fleet managers and drivers in their transition to an electric fleet.
DriveElectric will also be showcasing its new online electric vehicle calculator which shows customers and fleet owners how much they can save over the whole cost of driving when they switch to electric vehicles.
The forward-thinking company invested in the first Tesla Roadster over ten years ago and the DriveElectric team has been advising on electric vehicle and fleet solutions and demystifying the electric car scene across the UK ever since.  They support companies on making a smooth transition to an electric fleet and work closely with the relevant manufacturers, energy distribution specialists and technology providers. DriveElectric even offers driver training so drivers get the best out of their vehicle battery.
Speaking ahead of DriveElectric's appearance at Fully Charged LIVE and Fully Charged 500, Mike Potter, founder and MD, commented "I'm delighted we are sharing our knowledge and passion for electric vehicles at Fully Charged LIVE.   Fleet managers and employees are realising that there are huge savings to be had by switching to electric.  In addition, the sustainability issue is now on everyone's minds and by driving electric people know they are reducing tail pipe emissions and, by being more efficient, the vehicle is responsible for fewer greenhouse gases."
Mike continues, "Benefit in kind reduces to 2% in 2020 so employees can have a company car and pay as little as £20 a month in car tax. Plus, switching to an electric company car equates savings of approximately £2550 per year just in fuel, compared to the average mid SUV diesel or petrol equivalent.* Our inquiry figures show that 2019 will be a turnaround year for fleet cars, and that is due to the financial and sustainable attraction electric vehicles now present."
Commenting on DriveElectric's sponsorship of Fully Charged LIVE Robert Llewellyn, TV presenter, electric vehicle fan and creator and host of Fully Charged said: "Fully Charged LIVE is all about enabling people to switch to electric cars, so DriveElectric are the perfect partner."
*Based on a car travelling 15000 a year