British Gas today announces that it is partnering with Vauxhall on a new offer for EV users purchasing the new Corsa-e in the UK.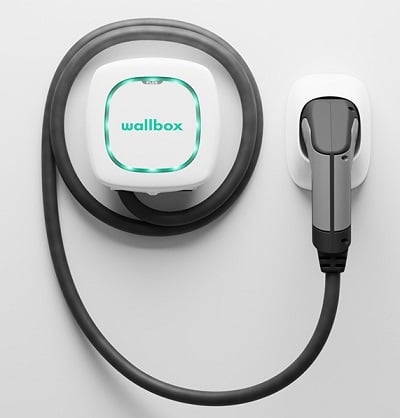 Vauxhall Corsa-e customers will receive the option to take a free Wallbox Pulsar Plus charger professionally installed by a British Gas engineer. British Gas will also offer 30k free green miles to Vauxhall customers through a British Gas EV dual fuel tariff.
The 'Vauxhall Corsa-e Drivers Jan 2024' EV tariff offered by British Gas is a time of use tariff that offers cheaper electricity overnight for charging between the hours of 12.00am and 5.00am. The electricity on the tariff will be 100% renewable energy, with 30,000 miles free of charge1.
 Matthew Bateman, Managing Director of British Gas, said:"As one of the UK's biggest renewable energy providers, we are committed to the transition to electric vehicles which involves not only changing our fleet but also helping consumers and businesses by installing charge points and related infrastructure and offering innovative, green tariffs. We have purchased 1,000 electric vans from Vauxhall for our own fleet and we are now offering Vauxhall's electric vehicle customers a low cost and convenient way to charge their vehicles at home and a 100% green electricity deal. We look forward to continuing to drive the decarbonisation of transport with our partners and customers."
 Stephen Norman, Group Managing Director of Vauxhall Motors, said: "The electric revolution is here and we are delighted to be working with British Gas once again after they ordered 1,000 new all-electric Vauxhall Vivaro-e vans earlier this year.  Vauxhall is offering new Corsa-e customers 30,000 miles of free electricity and a free Home Charging Unit in partnership with British Gas – a revolutionary offer. The strength of this is its simplicity – customers can easily work out the benefit of driving a Corsa-e.  For most customer, this means four years free motoring from a fuel point of view"
British Gas ordered 1,000 EV vans from Vauxhall this summer and has committed to electrifying its 12,000 strong fleet by 2030 – making further orders with Vauxhall for electric vehicles as soon as they are available. This may include the all-electric Combo-e – available from Summer 2021.
Centrica is also accelerating EV adoption for homes and businesses with charger installs and EV tariffs. It has recently announced partnerships with Volkswagen Group and Ford to install chargers in the homes of new EV owners.
 Centrica has committed to Paris goals and developing a path to net zero by 2050. In its Responsible Business Ambitions, it outlines how it will help customers reduce emissions by 25% by 2030 and deliver 7GW of flexible, distributed and low carbon technologies as well as provide system access and optimisation services.