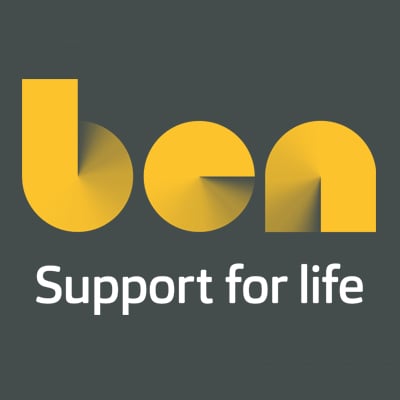 Ben, the not-for-profit organisation that partners with the automotive industry to provide support for life to its people and their families, has launched a new campaign today around financial health and wellbeing, in line with 'Blue Monday'. As finances are often a key concern for people in the months of January and February, Ben has responded in its new campaign, which highlights how important financial health is as part of a person's holistic health and wellbeing.
As the post-Christmas credit card bills hit, that's when things can become tougher for people and that's when they may need to seek Ben's help. The new campaign has launched in line with Blue Monday which is said to be 'the most depressing day of the year' due to debt, winter weather, and post-Christmas blues. This said, mental health charity, Mind, has countered this with #BlueAnyDay, which is based around the premise that depression isn't dictated by one single date.
Ben has seen an increase in demand and its figures for July-September 2016 showed a 51% increase in requests for help from the quarter before, which included calls to the helpline, emails and referrals from other organisations. During this time, 49% of requests for help to Ben were from people concerned about their finances.
Furthermore, the top financial concern for people contacting Ben last year was low income. In fact, low income accounted for 71% of financial-related requests for help last year – this is a huge increase of 541% on 2015! Other key concerns for people last year were housing arrears, money management and debt.
In response to the findings, Ben has launched a budgeting tool on its website – click here. A wealth of other information about debt management and budgeting is also available on that part of the site and, later this month the organisation will launch a benefits calculator. Ben will also be giving top tips around the main financial concerns affecting people using its social and mailing channels.
In addition, aligned to the financial campaign, Dave Garrett, Business Change Analyst at Ben, has taken on an epic challenge with the aim of covering 4,000 miles this year via a mixture of walking, swimming, running, kayaking and cycling. Dave is doing this to raise money and awareness for Ben and aims to cover 1,000 miles each quarter, in line with Ben's focus on the four pillars of health and wellbeing: financial, social, physical and mental. Each 1,000 miles Dave covers will represent one of these pillars.
As if that wasn't enough, to make the challenge even harder, Dave is adding elements to signify the burdens felt by those experiencing challenges relating to these four aspects of wellbeing. The first 1,000 miles of Dave's challenge represents the financial pillar and, because of this, he has started with a debt of 160 miles! He now has to increase his mileage each week, little by little, to pay off this debt. If you wish to donate to this mammoth challenge, click here and you can follow regular updates from Dave on his Facebook page by clicking here.
Zara Ross, Chief Executive of Ben, said: "It's very important that we talk about financial health as this is a key part of a person's holistic wellbeing. The fact that it is consistently the biggest concern for our clients means that the industry needs to understand this is an issue. Just last week our Prime Minister Theresa May highlighted the link between debt and mental health. This is why, at Ben, we talk about the importance of holistic health and wellbeing, because one problem often has a knock-on effect on other areas of a person's life. The four pillars of health and wellbeing (financial, social, physical and mental) are inextricably linked.
"Over the past few months, we have also seen an increase in demand for our services, so we felt that it was important to extend our helpline opening hours, so we are now open from 8am-8pm every day, including Fridays. We look forward to providing even more information and advice on financial health and wellbeing to the automotive community over the coming months to help people deal with the challenges they may face."
Ben is an integral partner to the automotive industry, working to improve the health and wellbeing of the workforce, reducing absence, improving productivity and raising morale. Ben also works to help people in the automotive industry, and their families, deal with the challenges that life brings.
During January to March, Ben will be offering the automotive community even more advice about their financial health, by way of blogs and useful collateral and features on its website, www.ben.org.uk.