The UK new light commercial vehicle (LCV) market grew by more than a quarter (+26.4%) in September, according to the latest figures released today by the Society of Motor Manufacturers and Traders (SMMT). In total, 52,096 vans, pickups and 4x4s were registered in the month, up some 10,880 units on a weak September 2019, when regulatory changes distorted the market.1
When put into context, new van registrations were still down -3.3% on 2018's September market and declined by -6.6% on the September average between 2014-2018.
Nearly all segments saw double digit increases against previous low volumes, with the only exception being small vans weighing less than or equal to 2.0 tonnes decreasing -2.5%, 74 vans fewer than last year. Registrations of medium vans weighing more than 2.0 tonnes to up to 2.5 tonnes grew 11.6%, while the biggest segment, larger vans weighing more than 2.5 and up to 3.5 tonnes saw the sharpest increase, up by 9,000 units, or 40.9% on September last year.
Meanwhile performance in the year to date remains low, down -27.4% or almost 80,000 units below 2019 levels.
Mike Hawes, SMMT Chief Executive, said, "The sector has shown incredible resilience throughout the ongoing crisis and September's numbers indicate some confidence is returning as operators seek flexibility and lower operating costs. However, the context of these figures is important as the headline growth belies a very weak September 2019 and is still short of the rolling average. From new social distancing restrictions, to job losses as the furlough scheme comes to an end next month, and the ticking clock that is the end of the Brexit transition period, the next quarter holds myriad challenges for the industry."
Andy Hill, commercial vehicle manager at Lex Autolease, said: "September is always a busy month for new registrations as fleets take advantage of the new number plate release and it's encouraging to see this trend continue despite the coronavirus pandemic.
"Clearly, sustainability continues to dominate the recovery agenda. The outcome of the government's plans to bring forward the ban of new petrol and diesel vans from 2040 to 2030, due this Autumn, will only accelerate sales within the EV market. We're currently working closely with our customers to help them identify where electric vans can be most sensibly and easily introduced into their business. However, the most challenging aspect has been waiting for the right vehicles to become available. As we start to see more and more OEMs introduce new models, I believe van operators are becoming more engaged to make the switch from ICE vehicles to electric.
"Ultimately, a van is a tool to do a job and operators need confidence that their vehicle is the most cost-effective solution. New alternatively-fuelled LCVs can deliver cost savings and increased reliability to rival their ICE counterparts, and as the country heads towards a net-zero emissions future, early adopters of the technology can begin to reap the environmental and cost-saving benefits."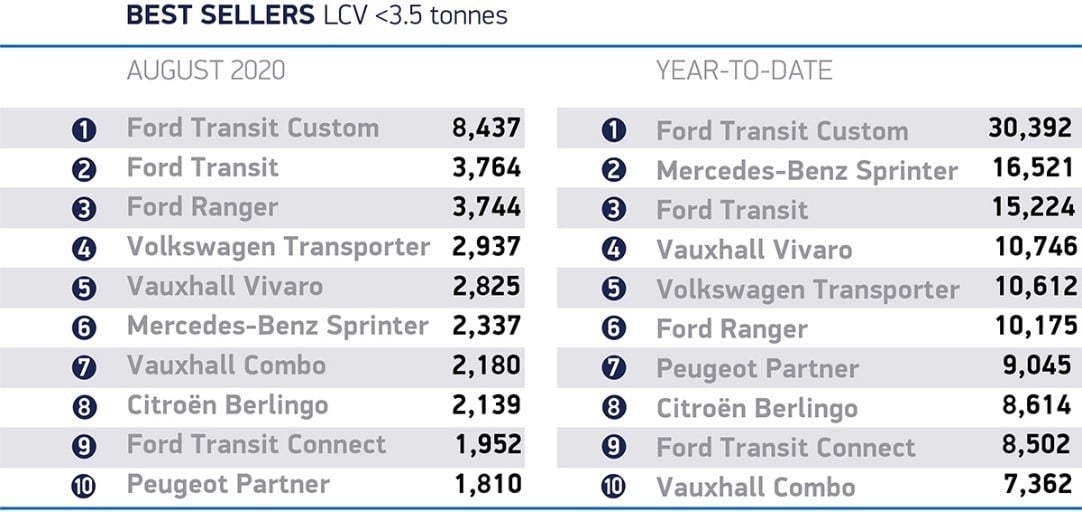 ---
1. September 2019 – 41,216, 2018 – 53,878, 2014-2018 –average 55,788.