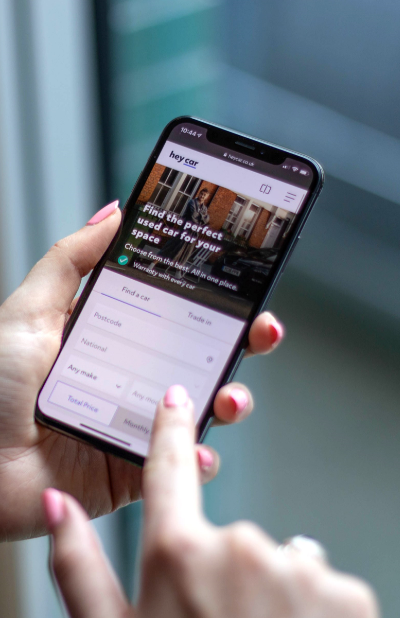 heycar.co.uk, the new online marketplace for used cars, is on a mission to bring greater trust and transparency to the UK's used car industry. By partnering with selected dealers and only listing vehicles that are under 8 years old, have less than 100,000 miles on the clock and come with a warranty, heycar has a strong focus on quality used cars.
The brand, which launched last month, has now announced the addition of a car valuation tool, aiding buyers looking to trade in or sell their car. Helping to enhance consumer confidence, sellers can use the tool to increase their market knowledge as well as gaining a better idea of their own car's worth.
Financial expert Jasmine Birtles comments; "You don't have to take the price tag as the final word on a product, there's often room for negotiation. However, haggling takes confidence and practice, so start by finding out what prices others are charging for the product you want to buy or sell.
"We all know we should haggle when it comes to buying/selling our home, but when it comes to our car – which for many is their second most costly purchase – we can be intimidated into accepting the first offer. A site like heycar.co.uk is so useful as it has a simple car-valuing tool for sellers and only cars from reputable, trusted dealers listed on the site for buyers.
The UK used car industry has long suffered from strong consumer scepticism. heycar aims to overcome this scepticism and make its mark on the sector through innovation and fresh thinking. A simpler solution, the site allows users to search for a used car from an inventory of more than 110,000 listed vehicles from nearly 50 brands across 2,700 dealerships. Once found, consumers can then complete a finance quote, all in one seamless online journey.
CEO Mat Moakes comments: "The UK used car industry is worth £50bn, yet it works inefficiently for consumers and dealers. Buying a used car can be like a lottery, you don't know what you'll get. Existing websites are often cluttered with ads, eroding consumer trust. Dealers are burdened with rising fees for listing used cars online, squeezing their margins without a guarantee of leads or sales.
"We've developed heycar to solve these pain points. We offer a simpler, more effective solution for both used car buyers and dealers. Our site is ad-free, improving transparency and consumer trust, and we don't charge dealers a listing fee, encouraging them to display all their best quality stock."
The heycar team conducted research with 2,000 participants in the UK, exploring consumer attitudes towards the used car industry. The research finds that 'choosing a car to buy' is the life decision that the largest number of Brits wish was simpler, selected by over a quarter of participants. The most important factor to simplify the car buying process is 'better quality assurance', selected by 43% of participants.