Aston Barclay has announced the launch of its e-Xchange wholesale online used vehicle trading platform, enabling vendors to sell their unwanted or duplicate used stock 24-hours a day, seven days a week.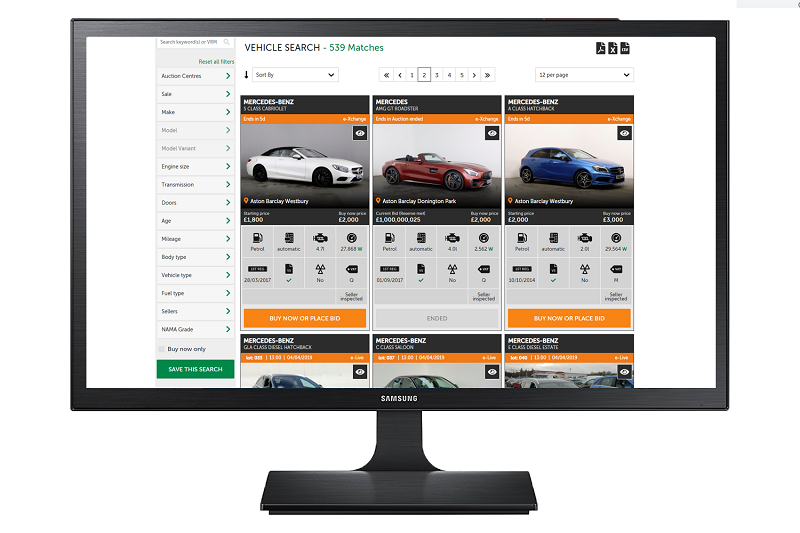 Car and van vendors have already signed up to e-Xchange including; north western-based dealer group Lindop Toyota, Essex-based Quest Motor Group, west midlands-based multi-franchise group Greenhous and Imperial Commercials the UK's largest independent commercial dealer group. Daimler is also using the service for its ex-lease vehicles as well as The Car Buying Group.
e-Xchange offers vendors a choice between List Only, whereby the transaction is concluded between them and the buyer, or List and Collect where vehicles advertised are collected by Aston Barclay's national logistics team. They are held at an Aston Barclay centre and the transaction fully managed by the company's new Digital Solutions team headed up by digital strategy director Daren Wiseman.
Unsold vehicles automatically cascade into pre-agreed physical or e-Live sales, creating a unique end-to-end digital journey complimented by physical fulfilment across a leading network of hubs.
e-Xchange is an integral part of Aston Barclay's digital transformation connecting customers to cars through Cascade, using a mix of digital and physical remarketing channels.
Glyn Davies, managing director of Lindop Toyota said: "We like the fact we can sell stock anytime and from anywhere.
"All we do is upload the vehicle onto the e-Xchange platform with images, our preference on timings and our reserves and then the platform does the rest.
"We know the vehicle is proactively moving through Aston Barclay's Cascade process and if it doesn't sell it will automatically progress onto the next stage.
"Having an overview of all stock via the e-Hub dashboard enables me to keep a close eye on the status of my vehicles.
"A key benefit for us is the unique ability of Aston Barclay to offer a seamless transition from digital to physical with my vehicles advertised online whilst simultaneously being collected from my dealerships.
"This unlocks valuable space at the dealership and removes the need for my team to spend time with traders," he added.
Daren Wiseman, Aston Barclay's digital strategy director said: "e-Xchange is a very powerful platform for vendors.
"During testing we have had very positive feedback, particularly from vendors who have a variety of used stock coming to the market weekly, but aren't sure which disposal channel works for each vehicle to deliver a swift sale.
"e-Xchange works as part of our Cascade omni-channel approach to find the most appropriate disposal channel for each vehicle, while still working within the vendor's remarketing parameters."
Neil Hodson, CEO added "e-Xchange is a fundamental part in the jigsaw in our mission to transform Aston Barclay into a digitally-focused business.
"We can now proudly state we are at the forefront of remarketing, offering a fully joined-up solution from vehicle appraisal via e-Valuate, management of stock control on e-Hub and via our Vendor Calculator, and digital disposal via e-Xchange and e-Live, all complimented by a network of physical centres and our award-winning Buyer's App."