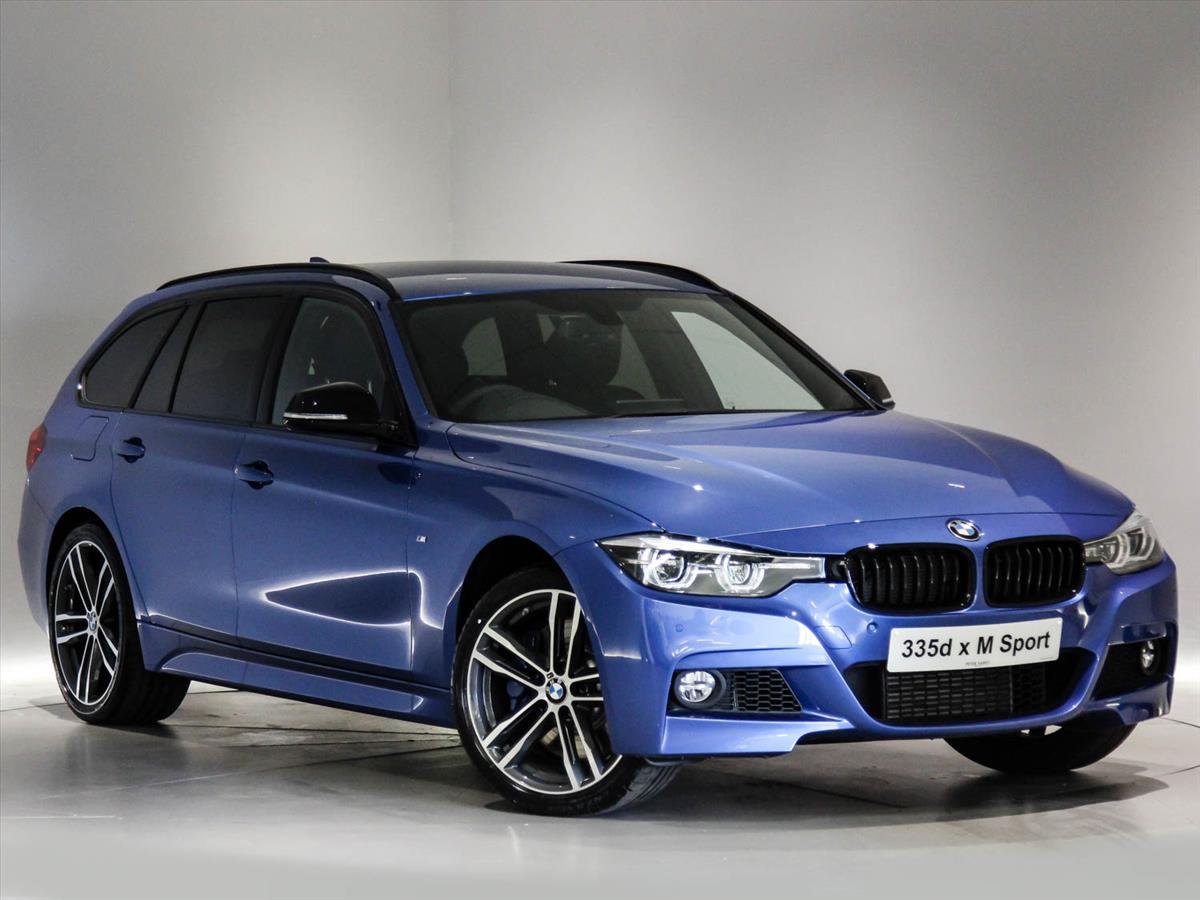 For many, the appeal of the BMW 3 Series Touring estate, is that it not immediately associated with company-car users driving the Saloon/Hatchback versions of the 3 Series. In comparison to other comparable estates like the Audi A4 Avant or the Mercedes C-Class Estate, the Touring doesn't have the largest boot, but few cars can claim to be half as enjoyable to drive.
Being a BMW of course, there is a large array of engines available from the efficient 320d EfficientDynamics which, with its unique 16 inch wheels, can claim up to 70.6mpg, yet can tackle the 0-62mph sprint in 8.2 seconds. Top of the range is the petrol BMW340i Touring that provides 322bhp giving 5.1 seconds to 62mph! At 40.4mpg, this beast of an engine is fairly thirsty, but is still an improvement to where a car this speedy would once have been.
For all round performance, most would go for the 320d diesel which can offer a 0-62mph acceleration in 7.6 seconds, while still maintain a reasonable 67.3mpg.
Road handling is accurate and smooth, providing plenty of feel for the road along with minimal roll round bends.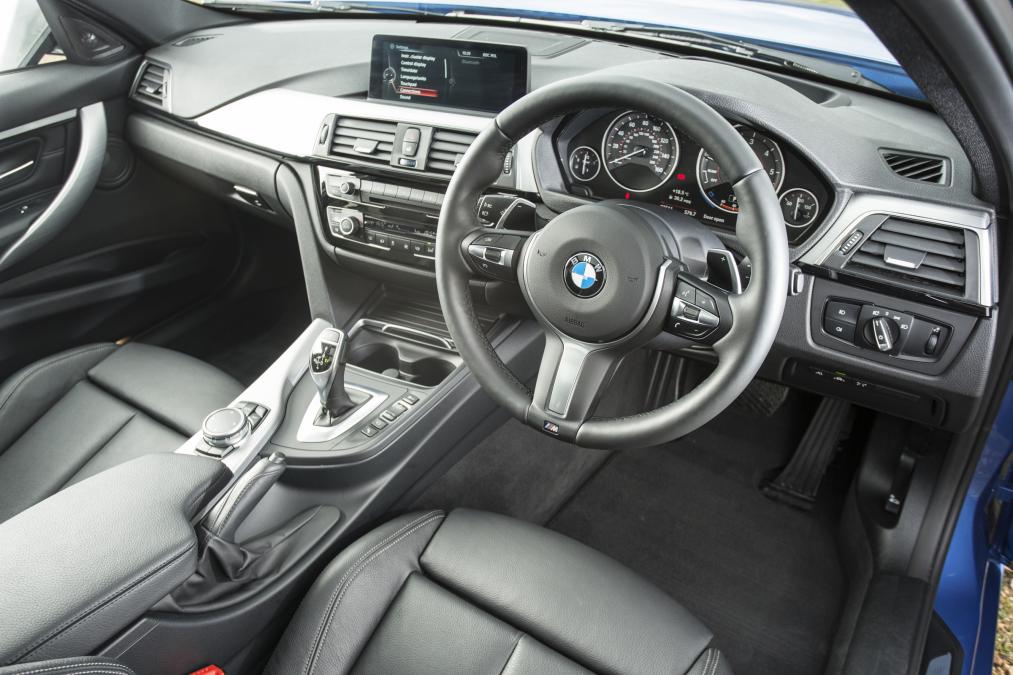 As with the Saloon/Hatchback, the interior offers a classic traditional dashboard with everything laid out logically and providing Bluetooth, DAB and Sat Nav as standard. Front passengers are offered plenty of room, but there is less room for adults in the back, and a fairly high transmission tunnel means anyone sitting in the middle has very little foot room.
The touring's 495-Litre boot is only 15-Litres larger than the saloon version, but with a wide tailgate and folding rear seats, it can still accommodate large and bulky items. However, this does compare unfavourably with the Audi A4 Avant which has a 505-Litre boot.
Click here to find out more about LeasePlan's BMW 3 Series Touring range